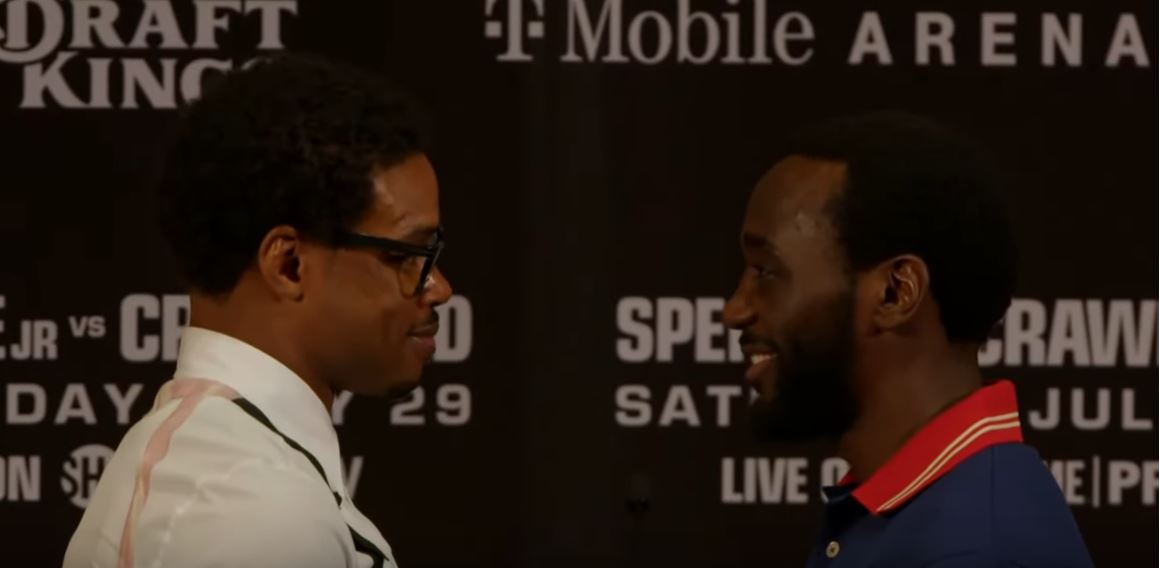 The biggest fight of the year Errol Spence Jr. vs Terence "Bud" Crawford just kicked off at the Los Angeles Press Conference on June 13.
The Spence vs. Crawford undisputed welterweight championship battle is scheduled to take place on July 29th at T-Mobile Arena in Las Vegas, Nevada and will be carried by SHOWTIME Pay-Per-View.
This fight is 5 years in the making and both fighters are in their primes and undefeated.
Spence (28-0, 22 KOs) holds the WBA/WBC/IBF welterweight titles and Crawford (39-0, 30 KOs) has the WBO belt, the winner will be crowned the king of the division and will go down in history as one of the few undisputed welterweight champions in boxing history.
This match-up is the biggest welterweight fight since Floyd Mayweather Jr. vs. Manny Pacquiao, but its also similar to when undefeated welterweight champs Oscar De La Hoya and Tito Trinidad faced each other in 1999, it was the highest grossing non-heavyweight Pay-Per-View bout of the time with 1.4 million buys.
Spence and Crawford has been called this era's Sugar Ray Leonard vs. Thomas "Hitman" Hearns, two undefeated American welterweights who met up in a massive fight to claim the top of the division.
Spence and Crawford estimated to do well over the 1 million Pay-Per-View buy mark and could crack the 2 million mark given the stature of the fight and the significance of the undisputed title.
At the LA press conference both champions were confident and traded barbs with each other. The next stop will be New York City Press Conference on June 14th and then they will head to training camp to focus on their July 29th title unification bout.
Errol Spence Jr. vs Terence Crawford Los Angeles Press Conference Video

Video courtesy of Premier Boxing Champions