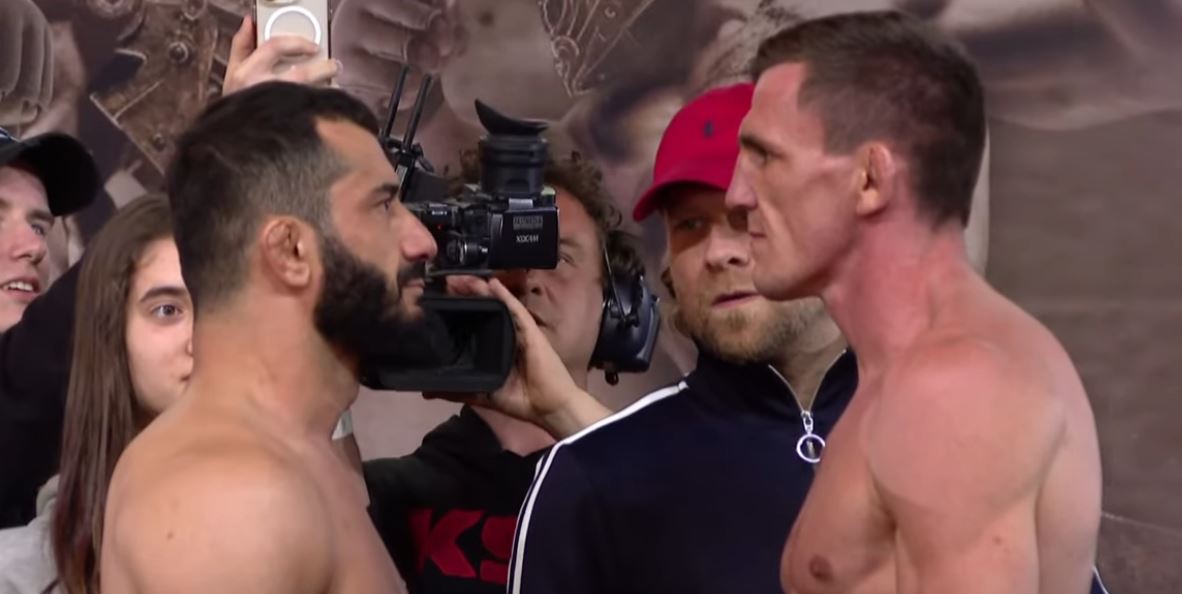 The biggest Mixed Martial Arts organization in Europe is Konfrontacja Sztuk Walki (KSW) and they are putting on a monster show on June 3rd with KSW 83 Colosseum 2: Mamed Khalidov vs. Scott Askham III.
The event will be held at the PGE Stadion Narodowy in Warsaw, Poland and will be broadcast via Live Stream Pay-Per-View on the company website.
Popular Polish strongman and MMA star Mariusz Pudzianowski will return against former heavyweight boxing contender Artur Szpilka at KSW Colosseum 2.
Mamed Khalidov and Scott Askham have a great rivalry as the pair are one and one against each other. They will headline the KSW event which is a rubbermatch that will put a close to the chapter between them. The fight is scheduled for five rounds in the 185-pound middleweight division.
The co-main event is a KSW Women's lightweight championship with the current champ, Marian Ziolkowski putting her lightweight title up against double champion Salahdine Parnasse.
The special feature of the night will showcase a bout between the World's Strongest Man Mariusz Pudzianowski and heavyweight boxer Artur Szpilka in a heavyweight contest that will intrigue the Polish crowd.
The action will takes place on Saturday night and the card is stacked from top to bottom with competitive match ups.
KSW 83 Colosseum 2 Fight Card
Middleweight – Mamed Khalidov vs. Scott Askham
Women's Lightweight Championship – Marian Ziolkowski vs. Salahdine Parnasse
Heavyweight – Mariusz Pudzianowski vs. Artur Szpilka
Middleweight – Pawel Pawlak vs. Tomasz Romanowski
Heavyweight – Arkadiusz Wrzosek vs. Bogdan Stoica
Middleweight – Michal Materla vs. Radoslaw Paczuski
Lightweight – Roman Szymanski vs. Valeriu Mircea
Featherweight – Daniel Rutkowski vs. Adam Soldaev
Lightweight – Maciej Kazieczko vs. Leo Brichta
Heavyweight – Krzysztof Glowacki vs. Patryk Tolkaczewski
Catchweight – Sebastian Romanowski vs. Mariusz Joniak
Watch KSW 83 Colosseum 2: Mamed Khalidov vs. Scott Askham Live Stream PPV on Saturday, June 3, 2023 at 12:00 PM ET / 9:00 AM PT. For more information visit: https://kswtv.com/tv/kswmma