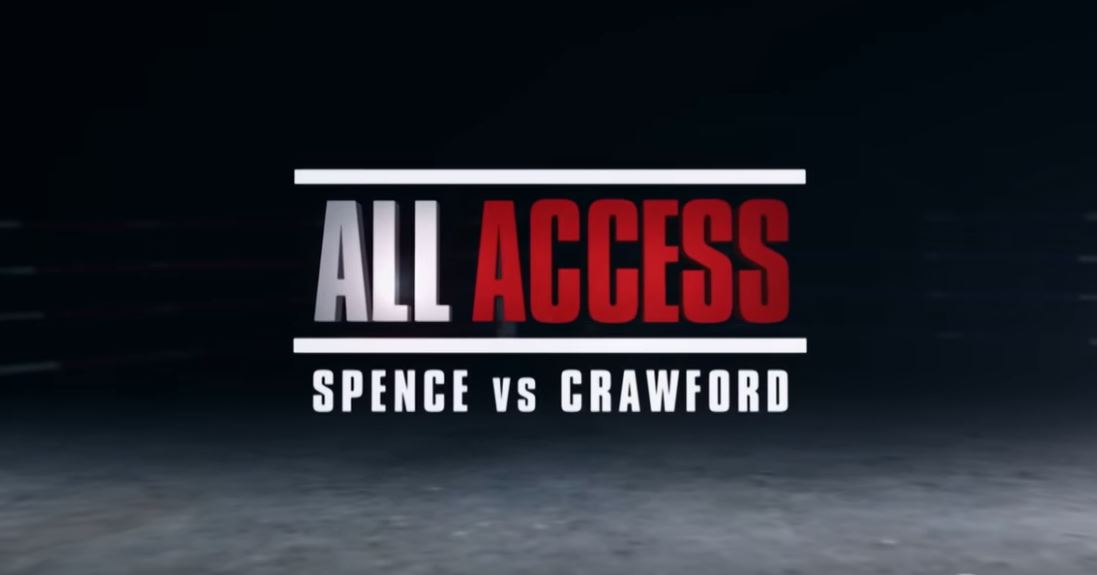 The SHOWTIME Emmy Award Winning Series All Access returns with Errol Spence vs. Terence Crawford as the focal point. Episode one introduces us to the combatants of the July 29th SHOWTIME Pay-Per-View super fight and gives us an insight on their training camps and their views leading up to the undisputed welterweight championship bout.
Two undefeated American welterweight champions Spence and Crawford in their prime going at it for the title of undisputed champion at 147 pounds and also for the pound for pound king of boxing. This is a can't miss historical boxing event. The most meaningful welterweight title fight since Oscar De La Hoya and Tito Trinidad fought in 1999.
Spence is from Texas and holds the WBA, WBC and IBF world titles, he has the more impressive resume at welterweight and believes he is the bigger star of the two.
Crawford from Omaha, Nebraska is a low key family man who doesn't say much and avoids the limelight in favor of more intimate settings with friends and family. He currently holds the WBO belt and is a champion in three different divisions.
Spence is the much bigger man fighting his entire career at welterweight, Crawford started his career at lightweight and went up two divisions and even plans on fighting at 154 pounds if he can get a title opportunity there.
This fight took many years to make, they finally got it done after Crawford left his long time promoter Top Rank and now the fans will be able to see who the real pound for pound king of boxing is.
ALL Access shows us the lifestyle and training camps of these top tier champions. The trainers will be covered, the mindset of both will be discussed and the fans will enjoy a glimpse into the private lives as they prepare for July 29th.