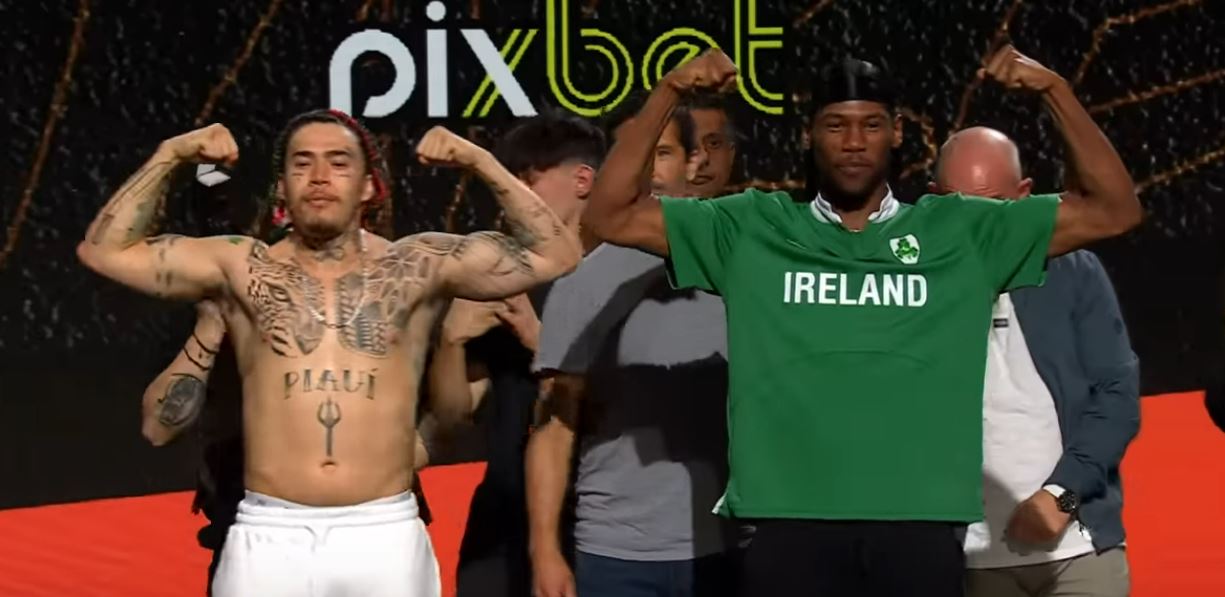 The Kingpyn Semi-Finals arrives on DAZN and the show will go on Saturday night live from Dublin, Ireland. A Free live stream preliminary card and pre-show countdown will air on YouTube leading into the main card.
In the main event of the evening Brazilian YouTube sensation Whindersson Nunes takes on British YouTuber King Kenny. They are part of two semi-final men's bouts on the card.
In the other semi-final, the popular YouTube boxer AnesonGib aka The Big Gibber faces gamer Jarvis in the co-main event and the winners will head to the finals.
The women's semi-finals will also take place on the card.
The hottest British influencer boxer Elle Brooke will face Jully Poca in the semi-finals and Brooke's sister Emily will go up against the much taller 6ar6ie6 in their semi-final fight.
Mixed Martial Artists Aaron Chalmers and Kiefer Crosbie will go head to head in a special feature bout and several other social media influencer bouts will be on the stacked event.
Kingpyn semi-finals card
Kenny Ojuederie (King Kenny) vs. Whindersson Nunes
Jarvis Khattri vs. Ali Al-Fakhri (AnesonGib)
Kiefer Crosbie vs. Aaron Chalmers
Emily Brooke vs. Avery Pongracz (6ar6ie6)
Jully Oliveira vs. Elle Brooke
Cian Cowley vs. Connor Tierney
Daniella Hemsley vs. Aleksandra Daniel
Amber O'Donnell vs. Whitney Johns
Declan Kenna vs. Louis Brow
Ben Williams vs. Fabio David
How To Watch Kingpyn Semi-Finals
Kingpyn Semi-Finals: Whindersson Nunes vs. King Kenny event takes place on Saturday, July 15, 2023 at 2:00 PM ET / 11:00 AM PT, Live Stream on DAZN. For more information on Saturday's event visit: www.dazn.com