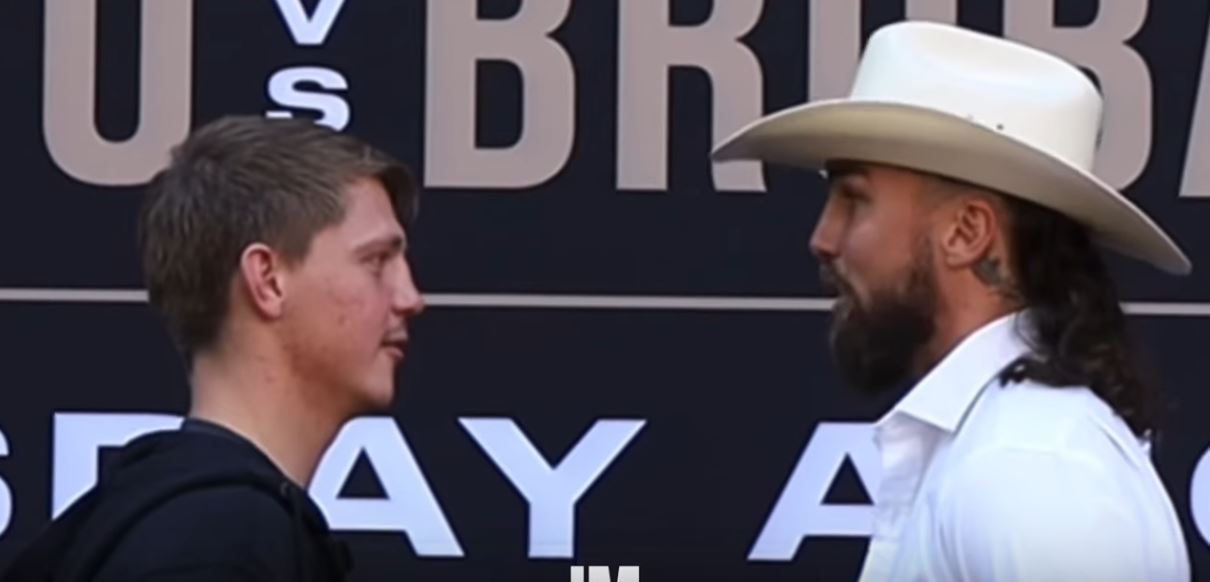 Nikita Tszyu and Jack Brubaker will face each other at The Hordern Pavilion in Sydney, Australia on Wednesday, August 23 and the event live stream will be available online on Main Event on KAYO.
Nikita is the son of hall of fame boxing legend Kostya Tszyu and younger brother of Tim Tszyu who also is undefeated and fights in the light middleweight division.
The undefeated Tszyu (6-0, 5 KOs) has knocked out all but one of his opponents and is ready to continue improving on his undefeated record. He will take on 31-year-old Jack Brubaker (17-4-2, 8 KOs) in a bad blood fight that will surely entertain.
The two shared an intense face off at the press conferences and weigh-in, the animosity is real and Tszyu wants to knockout Brubaker bad and make a statement on Wednesday night.
Tszyu is only 25-years-old and he will have the youth advantage, but Brubaker who is the long shot heading into the fight believes his experience will help him give the younger Tszyu problems in the ring. They will fight in an 8-round main event.
The co-main event its undefeated Carlos Maria Alanis (12-0, 4 KOs) of Rosario, Argentina against Liam Wilson (11-2, 7 KOs) of Caboolture, Queensland in a 10-round super featherweight bout. Alanis doesn't have many knockouts but he is very slick fighter and hopes to remain undefeated when he returns home to his native country of Argentina.
Fight Card
Light Middleweight – Nikita Tszyu vs. Jack Brubaker
Super Featherweight – Liam Wilson vs. Carlos Alanis
Heavyweight – Toese Vousiutu vs. Kiki Toa Leutele
Light Middleweight – Koen Mazoudier vs. Benjamin Hussain
Lightweight – Luke Jackson vs. Tyson Lantry
Light Heavyweight – Ralph Etienne vs. Amaeze Enyi
Women's Bantamweight – Amber Amelia vs. Erini Ramirez
Watch Nikita Tszyu vs Jack Brubaker Fight Live on Main Event on KAYO on Wednesday, August 23, 2023 at 7:00 pm AEST / 5:00 am ET / 2:00 am PT. For more information on how to watch visit: https://mainevent.kayosports.com.au/boxing/tszyu-vs-brubaker