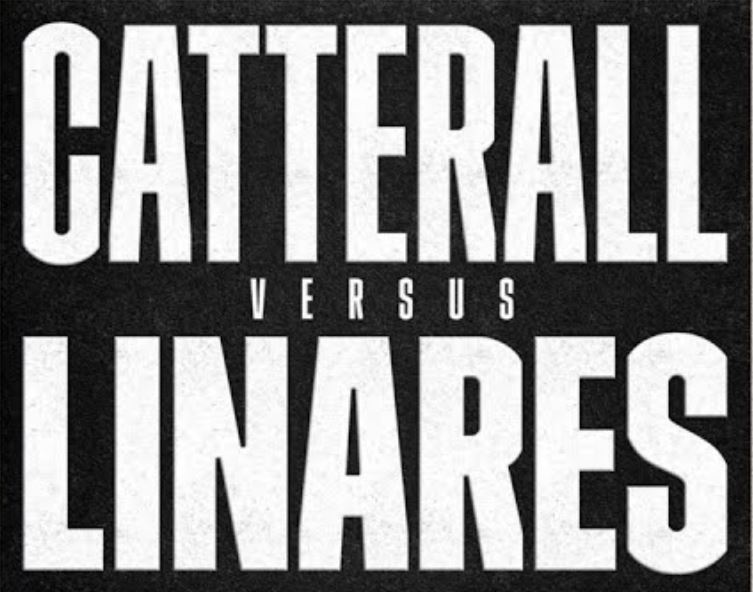 Jack Catterall takes on former three-division world champion Jorge Linares at the M&S Bank Arena in Liverpool, England on Saturday night, and a FREE live stream prelim show Before the Bell will air on YouTube ahead of the DAZN main card.
British fan favorite Jack Catterall (27-1, 13 KOs) of Chorley, Lancashire, England is best known for his controversial loss to then undisputed 140-pound champion Josh Taylor back in February of 2022.
The southpaw Catterall put on a good boxing effort against Taylor with many viewers believing he pulled off the upset to become the new undisputed super lightweight world champion only for his dreams to be shattered when the cards favored the champion.
He was hurt because it was a once in a life time opportunity for a relative unknown fighter to get a shot at the undisputed title and he fought his heart out only to get robbed on the cards.
On Saturday night, Catterall is looking to continue his climb to title contention and he will take on one of his toughest opponents yet in Jorge Linares.
Linares (47-8, 29 KOs) of Venezuela is based out of Tokyo, Japan and is looking to revive his boxing career after suffering three losses in a row. The 38-year-old Venezuelan held titles in the featherweight, super featherweight and lightweight divisions and wants to become a four weight division world champion.
In the co-main event two undefeated fighters will go toe to toe in the super bantamweight division. Peter McGrail (7-0, 5 KOs) of Liverpool will take on Fran Mendoza (7-0, 7 KOs) of Colombia in a ten round bout that could end in a knockout.
On the Before The Bell preliminary live stream, Campbell Hatton will headline the broadcast and he takes on Jamie Sampson in an eight round 140-pound contest.
Main Fight Card (DAZN)
Super Lightweight – Jack Catterall vs. Jorge Linares
Super Bantamweight – Peter McGrail vs. Fran Mendoza
Bantamweight – Jack Turner vs. Adam Yahaya
Super Featherweight – Aqib Fiaz vs. Reece Bellotti
Super Bantamweight – Shabaz Masoud vs. Jose Sanmartin
Super Lightweight – Khaleel Majid vs. Tom Farrell
Before The Bell Fight Card (YouTube)
Super Lightweight – Campbell Hatton vs. Jamie Sampson
Middleweight – Paddy Lacey vs. Owen Kirk
Super Bantamweight – Muhammad Mustafa Ali vs. Giulio Commerso
Light Middleweight – William Crolla vs. Martin Shaw
Watch Jack Catterall vs. Jorge Linares Before the Bell live stream on Saturday, October 21, 2023 at 11:30 AM ET / 8:30 AM PT on YouTube.