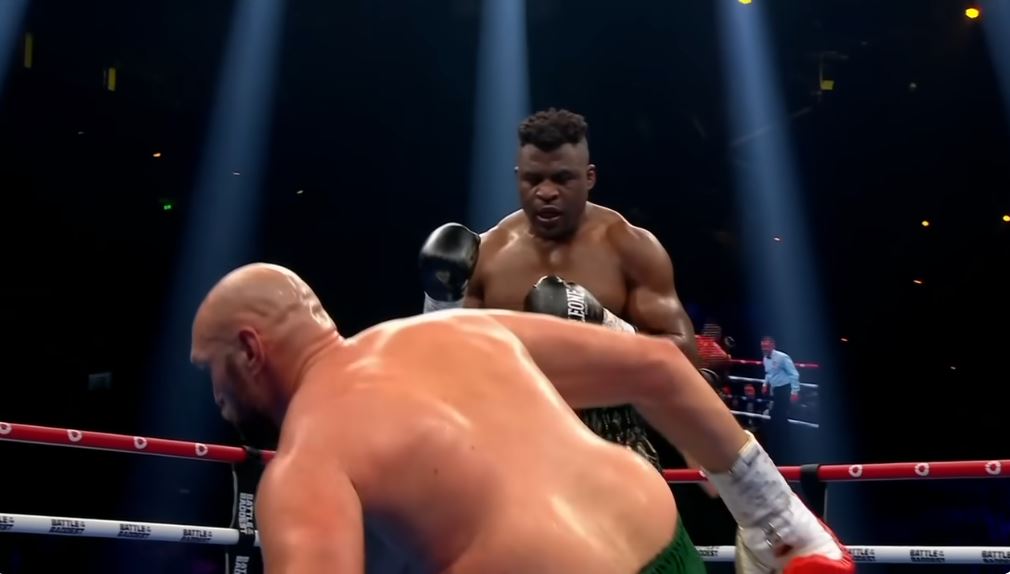 The Tyson Fury vs. Francis Ngannou heavyweight crossover boxing event in Saudi Arabia was a massive success. The event lived up to the hype and the former UFC heavyweight champion Francis "The Predator" Ngannou shocked the world when he dropped undefeated lineal champion Tyson "The Gypsy King" Fury in the third round and came close to beating him in what would have been the biggest upset in heavyweight boxing history.
The majority of people on social media and those in attendance believed Ngannou did enough to win, the judges begged to differ with one judge scoring in favor of Ngannou 95-95 and the other two 96-93, 95-94 in favor of Fury, giving the Gypsy King the split decision win.
Prior to the bout Fury was beaming with confidence to the point of overlooking the Cameroonian fighter, he was even taunting Mike Tyson who was the coach of Ngannou telling him he would beat his fighter.
Ngannou stayed humble and soft spoken and was unaffected by Fury's antics, he would just smile and never let the negative press or the big spotlight get to him. He was making his pro boxing debut but he was so relaxed and poised in the ring you would have thought he was a veteran.
The big difference in this fight was Fury couldn't use his size and bear hugging tactics to tire and weigh down Ngannou. Ngannou has a background in Mixed Martial Arts so he has the superior clinch and when Fury would tie up you could see Ngannou was much stronger.
Even though Ngannou didn't win the fight, he became a superstar and People's Champ. Prior to the fight he said he would gain the respect of the boxing world, and he sure did as the legendary boxing stars from past and present in attendance felt he won the fight.
Fury vs. Ngannou has been the talk of the sports world, go watch the replay of the third round knockdown below.
Muki is a long time boxing fan and enjoys Mixed Martial Arts. He has been writing boxing articles since he was a teen and his favorite fighters of the past are Muhammad Ali, Mike Tyson, Prince Naseem Hamed. Favorite MMA fighters are Khabib Nurmagomedov, Georges St-Pierre, Anderson Silva and Fedor Emelianenko.