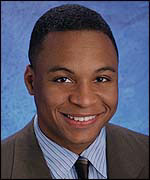 Diane Pucin From The LA Times Reports that long time Showtime Boxing announcer, Steve Albert will no longer be apart of the 2009 season of Showtime Boxing. Albert had been with Showtime Boxing since 1987.
The replacement for Steve Albert is play by play sports announcer, Gus Johnson who dabbled in MMA (mixed martial arts) commentating for CBS and the now defunct Elite XC organization.
Gus Johnson is a well known sports announcer who has covered NFL, NBA,NCAA,MMA and now Boxing.
Join the Nowboxing Forum