By Lester Salvador
On February 15, 1964, a valiant Puerto Rican fighter by the name of Carlos Ortiz traveled to the Philippines and destroyed their hero Flash Elorde  in 14 rounds of a 15 round boxing match.  History will repeat itself on November 14th, 2009, this time it will not  go past the 5th round.
I have been reading many of these Manny Pacquiao followers comments on Youtube, they go on various websites leaving their ignorant comments, and I feel like throwing up at the ignorance and over confidence they have in their fighter.
I read comments like "Pacquiao is super fast and will KO Cotto easy" or "Pacquiao will destroy Cotto in 1 round, Cotto is too slow!"
Those type of comments make me shake my head.  First off, it seems they have no clue on styles and boxing science.  Just say Manny Pacquiao is fighting and they will automatically believe he will win without even studying the styles or knowing the opponent.
Ortiz went to the Philippines in 1964 to face the beloved and popular Flash Elorde and made many Filipinos shed tears.  I remember my father telling me how he was going for Ortiz, not because my father was Puerto Rican, but because Ortiz was the more polished and skilled boxer who had a size advantage over Elorde.  Ortiz won that night by KO in the 14th round and he also KO Elorde in the 14th round of their rematch several years later.
I know that many Filipinos will be hurt on November 14th,  I feel very sad for them because Manny Pacquiao is all they got.  The saying goes "Ignorance is Bliss"  and they are very naive when it comes to boxing and they will face the harsh reality that night.
I will say it again, "Miguel Cotto is bigger, better, and stronger than the Pacman".  The only way Cotto will lose this fight is if he is no longer the same guy or is weight drained from the catch weight.
All those HBO 24-7 shows, those training video with Pacman hitting the bag with fancy moves are nothing for Cotto, remember the bag doesn't hit back.  Miguel Cotto is the master of timing he beat faster guys in Zab Judah and Shane Mosley.  Speed is nothing new for Cotto, he will show how you counter speed on November 14th.  Manny Pacquiao will have no answer for the raw size and power of Cotto, believe that!
P.S-I am willing to bet 95 % of you Pacquiao fans have no clue who the legendary Carlos Ortiz is! that's how limited your boxing knowledge is.
Discuss this and other boxing events in the Now Boxing Forum (membership is FREE)
____________________________________________________________________
Submit Your Article to Nowboxing.com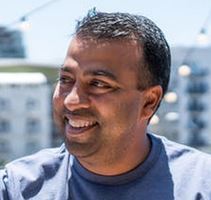 I love the sweet science of boxing and enjoy sharing my opinion on it.  Boricua!