By NowBoxing Staff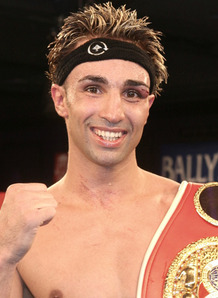 Manny Pacquiao's promoter, Bob Arum, is furious with Floyd Mayweather's unwillingness to compromise on Steroid and HGH Olympic style blood testing that he called the Marc 13th super fight "DEAD".
Arum's refusal to work with the USADA and accepting Team Mayweather's drug testing policy has forced him to look for other options for Pacquiao.
Arum who will be taking a vacation to Mexico in the next couple of days has contacted promoter Lou Dibella according to Lem Satterfield of Fanhouse boxing for a possible match between the talkative Italian Paulie Malignaggi whom Dibella promotes.
Paulie Malignaggi was one of those vocal about Manny Pacquiao taking performance enhancing drugs "Paulie Malignaggi hints that Manny Pacquiao might be on something".
Paulie Malignaggi is the current WBO NABO light welterweight title holder. He is a slick speedy boxer who is not known for his punching power and has fought and lost to both Ricky Hatton and Miguel Cotto the same fighters Manny Pacquiao knocked out.
Paulie is coming off an impressive decision victory in a rematch over Texas fighter Juan The Baby Bull" Diaz  on an Dec. 12, 2009 HBO boxing telecast in Chicago.
Discuss this and other boxing events in the Now Boxing Forum (membership is FREE)