By Lester Salvador
Got an Opinion? Submit Your Article to Nowboxing.com
I really hope that Bob Arum, Freddie Roach and Manny Pacquiao can drop their stubbornness and work in a sane manner tomorrow, when Arum and Golden Boy promotions CEO Richard Shaeffer who represents Floyd Mayweather Jr. go through mediation to help save the Floyd Mayweather Jr. Vs. Manny Pacquiao fight.
If the fight doesn't go through and they don't come to terms then Arum has already has two guys lined up for Manny Pacquiao they are Paulie Malignaggi and 154 pound champion Yuri Foreman and they are two guys no one wants to see Pacquiao fight basically hand picked opponents once again and with no punching power.
Here is my list of the 5 fighters today that have a good shot at beating Manny Pacquiao if the Floyd Mayweather Jr. fight doesn't happen.
Here it goes:
5. Nate Campbell (33-5-25-1)- Nate Campbell was avoided like the plague by Pacquiaos team when Manny went up to look for a title at 135 pound lightweight division, instead of fighting Nate Campbell or another slick boxer like Joan Guzman they chose the slow methodical paper champion David Diaz for his WBC belt.  David Diaz was getting beat up by a super old washed up Erik Morales and got the gift decision in that fight.  Nate Campbell is an oldschool throwback fighter he has a great chin and some underrated power.  He is a crafty old fox that would out fox Pacquiao at 135 or 140 if Pacquiao decides to go back down in weight instead of facing guys at catch weights.
4. Sugar Shane Mosley (46-5-39) – Shane Mosley is the true welterweight king, he destroyed the man who beat the man in Antonio Margarito.  Mosley knocked out a Margarito who was convicted of trying to use plaster leading up to the fight. Mosley is another old throwback fighter who would out muscle and out power Pacquiao and take all of Pacman's best shots and probably knock Pacquiao out if Pacquiao decided to trade with him.  Freddie Roach said himself that Mosley is too dangerous and he would only let Manny face him if Mosley drained himself to 142 pounds which is very typical trend in the Pacquiao camp, make the guys come down in weight or face them when they look weak.
3. Edwin Valero (26-0-26)-This is one tough undefeated Venezuelan who is willing to die in the ring and only wants to destroy his opponent.  The man is more exciting than Manny Pacquiao and has more courage and power than Pacquiao.  Valero has been chasing Pacquiao all over the place and even willing to fight him at any weight just to get a shot to knock out Pacman.  Freddie Roach is smart not to allow Valero to face Pacquiao, Roach knows the Latino is too dangerous and a high risk fight. Not to mention that every single one of Valero's fights have ended in a knockout or TKO.
2. Timothy Bradley (25-0-11)- The junior welterweight champion is my choice for fighter of the year 2009.  He accomplished more than Pacquiao against prime dangerous fighters like Kendall Holt, Nate Campbell, and Lamont Petersen.  Bradley would school Pacquiao with his speed and timing, Bradley was even willing to step up regardless of steroid blood tests and face Pacquiao in March.  Pacquiao's camp became silent and refused the offer.  Timothy Bradley is one of the most complete boxers in the game he has faster hands and faster footwork than Pacquiao something Pacman has never faced in the ring before.
1. Paul Williams (28-1-27)- The 6 foot 2 inch modern day Henry Armstrong and most exciting boxer today is Paul "The Punisher" Williams.  The man is so brave that he was even willing to fight Kelly Pavlik at 160 pounds and even had Pavlik pulling out of the fight several times and shaking in his boots.  Williams notable wins are against  Antonio Margarito, Sergio Martinez and Winky Wright.  Paul Williams has been the most avoided boxer in the game today.  If a fight between him and Manny Pacquiao happens at 147 , Pacquiao will not make it past the first round.  Paul Williams would be on Manny Pacquiao like white on rice and not stop throwing punches in bunches on the small Filipino southpaw.
There you have it my list of the 5  fighters that could beat Manny Pacquiao should the Floyd Mayweather Jr. fight falls through for good.
Discuss this and other boxing events in the Now Boxing Forum (membership is FREE)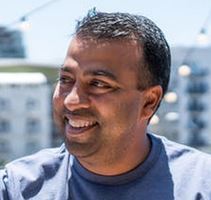 I love the sweet science of boxing and enjoy sharing my opinion on it.  Boricua!