LOS ANGELES (Feb. 4, 2010) – Two-time Olympic champion Guillermo "El Chacal" Rigondeaux, arguably the greatest amateur boxer of all-time, is showing more of his personal side with an announcement that he is donating his entire purse from this Friday night's fight to the Children of Haiti Fund.
Rigondeaux (4-0, 3 KOs), fighting as a super bantamweight, now lives in Los Angeles after defecting from Cuba, where he was a 7-time national champion. The 28-year-old southpaw also won multiple World Championships titles, as well as a gold medal at the 2003 Pan-Am Games, during his incredible 243-4 amateur career.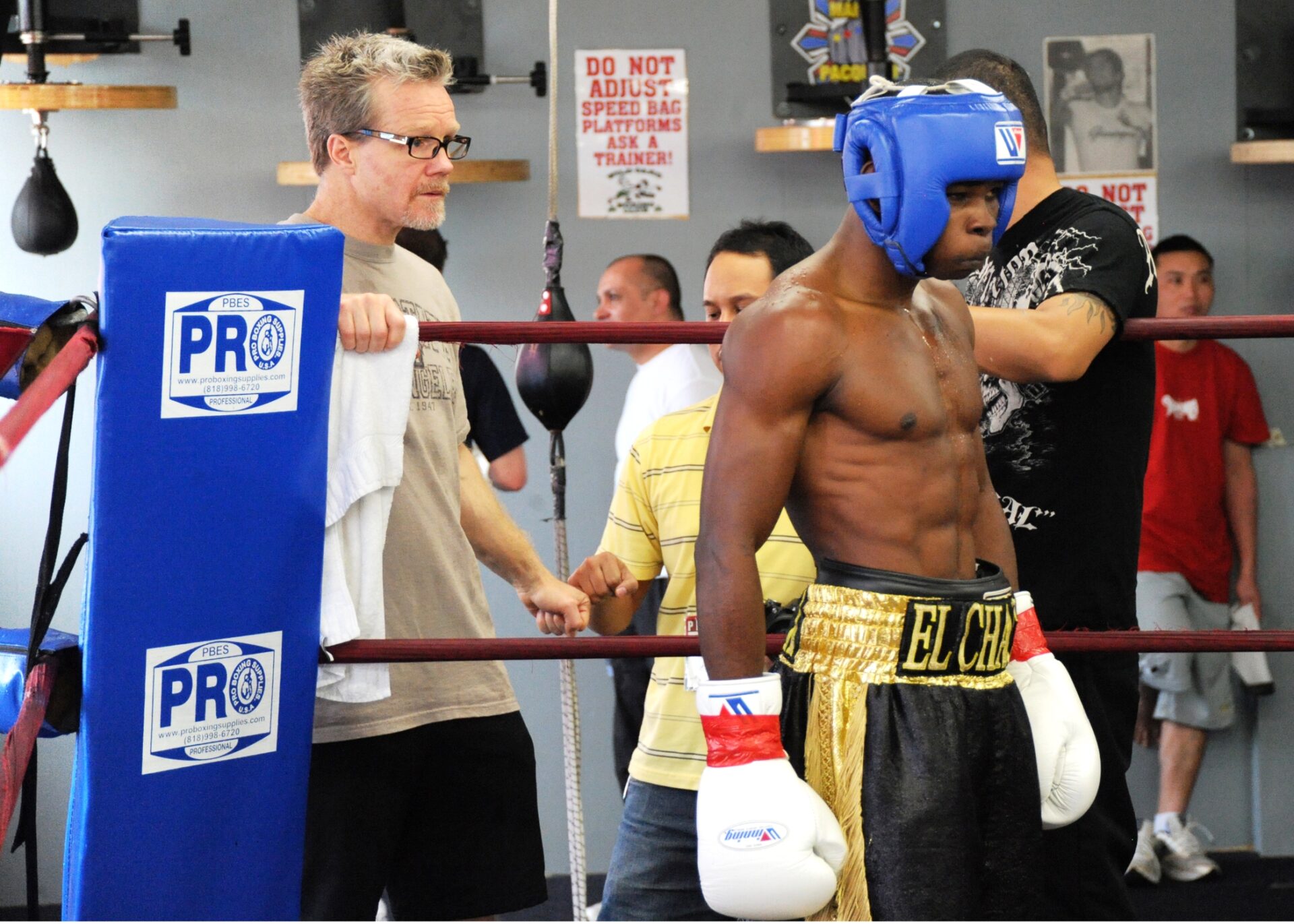 (Photo By: Omar J. Pineda)
"Rigo," who is trained by Freddie Roach and managed by Gary Hyde, faces Adolfo Landeros (20-12-1) in an 8-round bout on ESPN Friday Night Fights, live from Fort Lauderdale, Florida.
"Guillermo's gentle, caring heart will be full of fire Friday night for his fifth pro fight," Irishman Hyde said. "He really wants to win impressively on ESPN. He definitely hasn't let fame and all of the attention he's received to go his head. 'Rigo' hasn't forgotten the poverty he comes from. Hopefully, his thoughtful donation will encourage others to follow suit."
No stranger to poverty and hard times in his native Cuba, Rigondeaux was deeply saddened by all of the devastation and heartache caused by the recent earthquake in Haiti. "Rigo" was banned from boxing in Cuba when he failed to defect the first time while competing in the 2007 Pan-American Games in Brazil. His low but essential monthly stipend was taken from him for more than two years. He managed to escape from Cuba in February, 2009.
Rigondeaux trains at Roach's famed Wildcard Gym in Los Angles, under the watchful eyes of his celebrated coach, who calls Guillermo the Picasso of Boxing and one of the most technically sound boxers he has ever seen. "This kid is the master of the noble art," Roach commented. "He combines his skills with unbelievable power, which isn't the case very often in smaller weight classes. I have no doubt that he will win at least one world title by the end of this year. Once he cleans-up the 122-pound division, we will move him up to the 126-pound division, where there are some very interesting fights."
"Rigo" told Hyde that he wanted to donate his purse to the children of Haiti. "I was touched by his sincerity," Gary explained, "so I contacted Dr. Mick Molloy, a member of the Professional Boxing Union of Ireland, who went to Haiti this past Tuesday to offer his medical services to the victims of the earthquake. Dr. Molloy flew from Miami to Turks and Caico Islands, and then with the U.S. Navy to Haiti. He thanked us for the donation and suggested we do it through the Boston Children's Foundation (www.BostonCF.org)."
Discuss this and other boxing news in the Now Boxing Forum (membership is FREE)