By Lester Salvador
When people are discussing the topic of boxing, the subject of Floyd Mayweather Jr. vs. Manny Pacquiao always comes up.
The fight never materialized because Manny Pacquiao,  his trainer Freddie Roach and promoter Bob Arum came up with different excuses on why they will not fight Mayweather; insisting Manny was scared of needles, Manny Pacquiao didn't want to take blood a day before the fight, then it was 24 days before the fight, Team Pacquiao couldn't even get their excuses straight.
Got an Opinion? Submit Your Article to be posted on Nowboxing.com
The real boxing fans know the truth… the truth is Roach and Arum are trying to milk their cash cow for all they can by putting him in against washed up fighters or tailor made guys like Joshua Clottey and future opponent Antonio Margarito. If Pacman can't have his unfair advantages in a fight he will lose against Mayweather.
I  currently have Pacquiao ranked at number 3, with Mayweather as the number 1 guy and middleweight champion Sergio Martinez as the number 2 guy. In order for Manny Pacquiao to get the top spot in my book, he has to beat Floyd Mayweather Jr and Sergio Martinez for the junior middleweight or middleweight titles, and NOT AT CATCH-WEIGHTS!!!
A Youtube video of Manny Pacquiao sparring before his fight with Joshua Clottey at the Dallas Cowboys Stadium went viral a few days ago, and in the video the pound-for-pound number 3 boxer in the world was getting beat up by a 17-year old named Jose Benavidez.  This video shows how flawed Pacquiao is, and how easy he would be for Floyd Mayweather to destroy in the ring. Floyd would defeat Manny Pacquiao easier than he did Sugar Shane Mosley on May 1st. (Note: Watch the HBO replay of Floyd Mayweather vs. Shane Mosley on Saturday, May 8, 2010)
Watch the video of Manny Pacquiao getting his butt whipped by a 17-year old boy in sparring

After watching that, is there any doubt that Floyd would beat Manny?
Pacquiao is a media creation who was carefully guided and built up by letting him fight washed up, or drained fighters on the downside.  The 38-year old Shane Mosley who fought Mayweather would have beat Manny Pacquiao.
Floyd Mayweather already said he wants to fight Manny Pacquiao and knows it's the fight the fans want to see, but the ball is in Manny's court, sign the contract and take the blood tests to prove you are the best and to prove you are a clean, honest athlete with nothing to hide behind.
If the fight doesn't get made it's not Mayweather's fault, it's Pacquiao's.
I can see an announcement soon, the headline will read "Manny Pacquiao wins congressional seat, and retires because his Mommy said so"
Got an Opinion? Submit Your Article to be posted on Nowboxing.com
JOIN the NOW BOXING FORUM to discuss this and other boxing news topics (membership is FREE)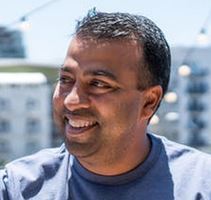 I love the sweet science of boxing and enjoy sharing my opinion on it.  Boricua!