By Lester Salvador
Floyd Mayweather Jr. ain't scared to fight Manny Pacquiao. Floyd wants this fight badly, he loves the money and this fight is easy money for him. Manny on the other hand doesn't seem enthusiastic, he even used the excuse that  his mom wants him to retire, now that's comedy, a fighter hiding behind his mother to duck a fight.  He would rather fight a rematch with Miguel Cotto in November for the WBA Jr. middleweight belt than take on a slick, tough, prime fighter like Mayweather.
I personally don't give two craps if Manny Pacquiao is taking performance enhancing drugs, creatine, A-side Meth, growth hormones or Flinstones vitamins because he gets his butt whooped regardless if he is on steroids or not.
Boxing ain't about size and power, it's  about skills and intelligence and Floyd Mayweather's got the biggest boxing intellect in the ring. In boxing terms; Floyd Mayweather Jr. is a scholar from  Harvard or Yale while Pacquiao's boxing IQ is more like that of a Junior or Community College student. I would rather have brains over balls any day.
Pacquiao's boxing arsenal is basic; 4 punch combo, duck under and move to the side and throw another flurry and back out with hands down and face open. Floyd Mayweather's boxing arsenal is more diverse and loaded with different options; he can fight you at a distance, fight you on the inside, counter punch you, throw multiple punch combos, slip shots, box going backwards and more.
I have never been more confident in my entire life when I say Floyd Mayweather Jr. will destroy Manny Pacquiao easier than he did Arturo Gatti, Diego Corrales, Juan Manuel Marquez and Sugar Shane Mosley.
What makes people think Manny Pacquiao could have any type of success against Floyd when Manny was getting countered all night by Juan Manuel Marquez who Floyd Mayweather beat up flawlessly?
Floyd took Shane Mosley's hardest punches and didn't even drop, if Pacquiao was hit with those some shots from Mosley he would be sleeping. Chin advantage goes to Mayeather, remember, Pacquiao has been dropped and knocked out before and Mayweather has never been dropped.  Shane Mosley is the same guy who destroyed Antonio Margarito and the same guy Freddie Roach didn't want Pacquiao to fight because in Freddie's words "Shane's too good for Manny Pacquiao."
Some people are buying into the hype that Manny Pacquiao really has power in his punches and will drop Floyd Mayweather if they fight….WAKE UP PEOPLE! Just because Pacquiao knocked out Ricky "blocks punches with face" Hatton doesn't mean he has heavy hands.
No way does Manny hit as hard as Sugar Shane Mosley. Yeah, Manny knocked Ricky Hatton out cold but anyone could knock Hatton out, the guy got knocked down by a ring post when he fought Floyd Mayweather, Hatton's chin is made of glass.
Freddie Roach said Floyd Mayweather's legs are gone, funny because Manny Pacquiao looked horribly slow against Joshua Clottey. Pacquiao threw 1,200 punches and every time he left himself open Clottey would hurt him. Pacquiao looked slow and predictable, he wasn't fast at all if Pacquiao threw those telegraphed slow combination's with his face open against Mayweather he would be sitting on the canvas. You don't throw those type of slow wide open combos against a sharp shooter like Floyd Mayweather, unless, you want to get knocked out early.
Pacquiao will disappoint a lot of people, he will do the same thing that all the other Mayweather opponents did…back away once they get countered, if Shane Mosley couldn't beat Floyd Mayweather what makes you think Manny Pacquiao can?
Let's just face it Floyd Mayweather Jr. is the greatest boxer of our era. You won't appreciate him until he is gone and this is coming from a guy who ain't even a Floyd Mayweather fan, my favorite fighter is Miguel Cotto and I still believe Floyd ducked Cotto at Jr. welterweight but I have to recognize greatness when I see it and I see it in Floyd Mayweather Jr.. No matter how much you dislike Mayweather, you cannot hate on his greatness.
Got an Opinion? Submit Your Articles and Press Releases to be posted on Nowboxing.com
JOIN the NOW BOXING FORUM to discuss this and other boxing news topics (membership is FREE)
Please refrain from leaving any Racial, Profane or Derogatory comments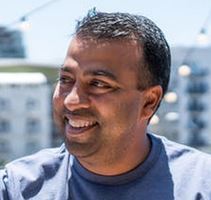 I love the sweet science of boxing and enjoy sharing my opinion on it.  Boricua!