By Mark F. Villanueva
If you think throwing punches could be exhausting, try hitting air. Hitting nothing is at least twice as tiring as when you successfully land your shots at your target. For a fighter to sustain an effective onslaught during an entire fight he has to have a horde of endurance, which he has to use wisely to last far down the stretch. He needs to manage himself, which only comes by knowing his limits, and be smart; knowing how and when to surge an attack and suspend, and re-surge to implement his will on his opponent at the right timing, or at the very least, sway the judges' perception of a bout so it goes his way in case it ends up by decision. Yet as hard as boxers train for a fight, it's surprising how the game has never really relied heavily on physical prowess alone. Boxing is an intelligent man's game. It's a synthesis of so many things. And if you think the training and the offensive aspect of fighting is tough, try to slip and slide hundreds of punches thrown at you. I'm not talking about suave good looks. This kind of slick requires a whole new level of skill that separates boxing from other contact sports; one which Puerto Rican Prizefighter Ivan Calderon has mastered.
If the sport of Boxing was a real science I'd say Ivan Calderon is a counter punching and defensive Einstein.
A known defensive genius, this diminutive fighter from Puerto Rico, who stands at 1.52m in height is the embodiment of the sweet science. He is The Science in effect. He fights bigger foes in ways that negates their size, power or even speed advantages. He puts them in a place where accepted principles no longer apply, where height is no longer might, and being an undefeated champion, a Super Champion with a record of 34(6Kos)-0-1 draw, his opponents know they're stepping up against a fighter who has made the ring his laboratory.
At 35 years old I wonder how much longer can "Iron Boy" Calderon dominate his competition. Many have stepped up their game against him and failed, with the likes of Rodel Mayol and Jesus Iribe (who both had made valiant efforts in putting this champion to the test) almost instantly coming into mind. But history attests how Calderon always finds a scientific way to win various challenges he has faced to remain undefeated. He is distinguished as the most successful boxer in his country's history with Wilfredo Gomez and Felix Trinidad trailing down his wake. Whether he will finally succumb to an opposition, or, eventually retire undefeated, one thing is for sure- Ivan Calderon is a boxing purist's dream.
The Ring's Light Flyweight champion is scheduled to be in a unification bout this Aug.28, 2010 against Mexican boxer and WBA Light Flyweight champion Giovanni Segura in Puerto Rico, whose record stands at 24 (20KOs)-1-1 draw. A hard hitting fighter who holds wins over Filipino prizefighters Juanito Rubillar and Sony Boy Jaro, only time will tell if the Puerto Rican fight practitioner will be able to dissect and make a lab rat out of his tough Mexican foe.
Mark F. Villanueva
boxinginsight.blogspot.com
Mark currently lives in Iloilo City and can be followed throughhttp://twitter.com/markfvillanueva
*Please refrain from leaving any Racial, Profane or Derogatory comments*
Got an Opinion? Submit Your Articles and Press Releases to be posted on NowBoxing.com
JOIN the NOW BOXING FORUM to discuss this and other boxing news topics (membership is FREE)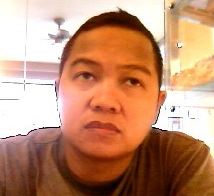 Born and raised in the Southern Philippines, a region with a vast history of cultivating past and current world boxing champions including Pound 4 Pound King Manny Paquiao.
Mark currently lives in Iloilo City and is a graduate of Political Science at the USC in Cebu City but later on dropped out of Law School after a personal realization that a dry and frigid legal system sparked very little to no interest in his mindset.
Some of Mark's works are published in other top boxing sites such as Phil Boxing, Pacland, and NowBoxing.