By Mark F.Villanueva
Almost in the same breadth that in this modern day and age presidents can govern over nations from an aircraft thousands of feet above the air Manny Pacquiao's job as a congressman of the province of Saranggani, Philippines does not cease the moment he steps out of his office, nor is it suspended when he travels from one place to another for business or for pleasure, or, when he trains for a fight- which only happens once or twice a year. Thanks to modern day technology we can all be practically anywhere at once, and it was even portrayed in HBO's 24/7 coverage that even in the height of his boxing training at the Wild Card Gym in California, Manny has remained in touch with his advisers from thousands of miles away. Mr. Pacquiao is many things to different people, which is how he got referred to as the ultimate multi-tasker. To the notion that each and every one of us are individually special, Manny is like no other Manny. He just cannot sit idle and prefers to always push his limits.
He may not be from Harvard but Manny's quite good at everything he does. It's been all praises for Manny from the Philippine's commander in chief, Congress believes he is doing a great job so far as a public servant, the last time I checked the constituents from Saranggani province are solid behind his back, heck, the whole country was practically shouting his name during his boxing match against Antonio Margarito. Everyone seems to agree and give him the thumbs up sign except for two bishops who were reported to have called for his retirement from the sport, calling it a conflict of interest and that it's time for him to attend to his constituents. Was he ever disconnected from them in the first place? If Manny Pacquiao was a clerk or had a 8 hour job, that would be a different story, but no. He's in it 24 hours a day. If it makes anyone feel better, being on-call twenty four hours makes Manny on the job even as he sleeps.
In a country where the good news are mostly overshadowed by dire issues that seem more and more insurmountable each year, Manny Pacquiao brings hope. Each time he climbs up the ring he reminds the Filipino that nothing is impossible through hard work and determination. He is a true practitioner of the values our churches preach, a man of faith and honesty and unwavering humility in the face of great power. Manny is a living example with whom the Filipino citizens can truly relate to because he is one of them and just about looks as ordinary as one Juan. Not only is he an Ambassador of boxing, but a Philippine Ambassador to the world by elevating the country and the good old Filipino values back to the spotlight.
I'm not saying Manny should continue to fight or that he should retire anytime soon. All I'm saying is that it's nobody else's call but Manny's. It's best that we know our place.
*Please refrain from leaving any Racial, Profane or Derogatory comments*
Got an Opinion? Submit Your Articles and Press Releases to be posted on NowBoxing.com
JOIN the NOW BOXING FORUM to discuss this and other boxing news topics (membership is FREE)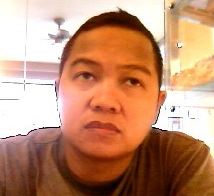 Born and raised in the Southern Philippines, a region with a vast history of cultivating past and current world boxing champions including Pound 4 Pound King Manny Paquiao.
Mark currently lives in Iloilo City and is a graduate of Political Science at the USC in Cebu City but later on dropped out of Law School after a personal realization that a dry and frigid legal system sparked very little to no interest in his mindset.
Some of Mark's works are published in other top boxing sites such as Phil Boxing, Pacland, and NowBoxing.