Elite House Call MD & MMA Superstar KIMO Leopoldo Making Christmas a Knockout Hit For Physically Debilitated Children
LOS ANGELES (December 13, 2010) — To help brighten the holidays for immobile children and their families, MMA superstar KIMO Leopoldo and Elite House Call MD are creating real health-related miracles.
"This is something I've always loved to do every year," KIMO said about working with charities and now teaming with Elite House Call MD. "It's a Christmas Miracle anyone can give to a perfect stranger.  I remember when I was a child growing up, even to present day, the greatest gifts did not come from a box under a tree."
Elite House Call MD is a nationwide home health care service provider, visiting underprivileged and physically immobile children, the elderly, and everyone in between.
"We have a special skill set and while we don't always stop to appreciate it, we were given some really benefits in life and we'd like to give back to the community." Dr. Elie S. Semaan, one of the principals of Elite House Call MD, explained."I n addition to giving underprivileged children free medical treatments this year, we've decided to team up with Kimo Leopoldo to spread the holiday cheer."
There is no other holiday that is more celebrated or has affected more people worldwide than Christmas.  The secret excitement of Christmas is brightly wrapped presents under a fully-decorated tree, or flashing lights outlining homes, businesses and churches, along with Christmas trees brilliantly lighted near shopping malls with Santa Claus and eager children.  The real focus of Christmas has always been love and children.
Elite House Call MD and KIMO joined forces to give less fortunate, immobile children some love and compassion.
Since leaving the UFC, KIMO has been a very busy man with his obligations to New Era Fighting and being summoned for casting calls in Hollywood, but he took time out of his jam-packed schedule to visit some local children and give them a glimpse of what the 250-pound behemoth looks like in real life, as well as to give these children some motivational words letting them know that others care about them. KIMO also tells a compelling story about daily struggles in life and the strength of one's mind.
Many exciting miracles have happened during the Christmas holidays which are hard to explain to normal, logical, scientifically-minded individuals. However, they have happened, nonetheless.  Elite House Call MD wants to hear your story.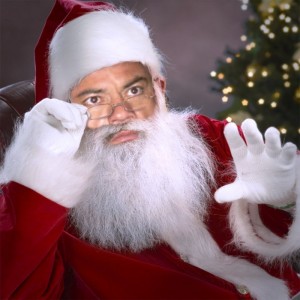 Kimo is committed to providing one lucky winner who submits the most compelling story submitted to Elite House Call MD a $200.00 credit towards any house call service provided by Elite House Call MD staff members.  Only select locations apply. Call 877-999-4585 for details.
"Whether you are young or old, immobility affects your daily life and chronic hospital visits often take away a substantial amount of enjoyable family time," Dr. Semaan added. "However, if you're having ongoing symptoms, you need to see a doctor.  The worst thing you could do is ignore chronic symptoms, hoping they'll resolve on their own in the New Year. That could ruin your holidays with months of pointless and preventable suffering.  In fact, Elite House Call MD is so committed to helping people that, we are crediting $100.00 towards first house call visits, until the end of 2010, and we'll come to you.  No need to waste anymore time, so enjoy this holiday season with your family."
About Elite House Call MD
Elite House Call MD is a remote medical service provider servicing health related check-ups and visits in the comfort of your home, hotel, or office.  Elite House Call MD is a New York Headquartered business with operations extending from New York to Los Angeles, providing most of the services a hospital would provide in  the comfort of your own specified environment. For more information call 877-999-4585 or go online to www.EliteHouseCallMD.com.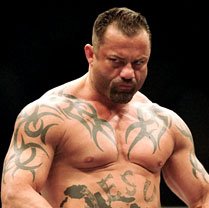 To reach KIMO Leopoldo send your e-mails to KIMO@NewEraFighting.com.
*Please refrain from leaving any Racist, Profane or Derogatory comments*
Got an Opinion? Submit Your Articles and Press Releases to be posted on NowBoxing.com
JOIN the NOW BOXING FORUM to discuss this and other boxing news topics (membership is FREE)