By Mark F. Villanueva
At thirty nine years of age there seems to be no indication yet that "Sugar" Shane Mosley plans to take it slow in terms of pursuing his boxing career and fighting the big fights. With an amassed record total of 54 professional bouts since 1993 it is amazing how Mosley, who used to be an undefeated lightweight champion of the world, is able to maintain that level of hunger within him up to this day. Although now, more than ever there seems to be an increasing number of skeptics that would rather witness the battle-tested warrior call it a day than to continue his career. But the future hall of famer and Pomona native isn't just looking to fight on and match up with just about any boxer out there. He wants to fight the number one Pound for Pound fighter in the world, Manny Pacquiao of the Philippines.
I virtually caught up with Shane Mosley through his verified social media account and cut to the chase to shoot some questions, which the great champion aptly responded to. I asked him about his relationship with Golden Boy and how this could potentially affect his negotiations on landing a fight with the Pacman:
Shane Mosley: "I am not signing with Top Rank just doing business with them solo"
MFV: "I heard that GBP isn't just about willing to let you go. If you go out of your way to negotiate with Top Rank on your own so you can fight Pacquiao, don't you think this would lead to some legal issues against GBP?"
Shane Mosley: "It's all good I will let y'all know how it's going down" He went further to say "but I negotiate it and I am not signed to them for the last 2 years"
MFV: "Thank you for the candid response. Good luck and I hope you get the fights you want."
Before he left on vacation for the Bahamas he went on to say further that the fight with Manny Pacquiao was practically a "done deal" already if Floyd Mayweather Jr. refuses to fight for whatever reason. And so far Team Mayweather has been mum on the issue. There has been no reports of any ongoing negotiations with Top Rank and Golden Boy Promotions, and Don King just recently denied he had any promotional contract with Floyd Mayweather Jr.
If indeed Mosley gets the upper hand over Juan Manuel Marquez and Andre Berto, who are both vying for a shot at Pacquiao, just how much competitiveness still can we expect to see from old Shane? Is it financially sound to match a scarred 39 year old warrior against a fighter in his peak form? Against Margarito, Manny Pacquiao literally looked like he was in condition to fight for 15 rounds. We've seen enough throughout Mosley's extensive career to be convinced that he has the necessary skill, speed and power, but the question is how much of it can he sustain in a fight. All these elements seemed to be running well against Floyd Jr. for only the first two rounds and then he was practically done up 'til the whole gamut. The fight with Mora was marred by too much clinching and less action to the disappointment of the fans. How long can he last against the best fighter out there, we can't be certain, but based on his last two fights it seems highly unlikely that he stands a chance to even keep a fight with Pacquiao interesting.
Mark F. Villanueva
Philippine Islands
boxinginsight.blogspot.com
*Please refrain from leaving any Racist, Profane or Derogatory comments*
Got an Opinion? Submit Your Articles and Press Releases to be posted on NowBoxing.com
JOIN the NOW BOXING FORUM to discuss this and other boxing news topics (membership is FREE)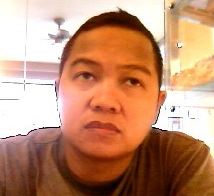 Born and raised in the Southern Philippines, a region with a vast history of cultivating past and current world boxing champions including Pound 4 Pound King Manny Paquiao.
Mark currently lives in Iloilo City and is a graduate of Political Science at the USC in Cebu City but later on dropped out of Law School after a personal realization that a dry and frigid legal system sparked very little to no interest in his mindset.
Some of Mark's works are published in other top boxing sites such as Phil Boxing, Pacland, and NowBoxing.