By Lester Salvador
Freddie Roach is at it again, calling out bigger fighters, but only at a catchweight. Freddie is just bluffing everyone. This is the same man who said Shane Mosley was too good for Manny Pacquiao even when Mosley was willing to come down to 144 pounds to fight him.
All of a sudden after Shane Mosley looked like crap against Floyd Mayweather and Sergio Mora, Fredmund Roach is willing to call him out. Real tough guy move call out an old fighter who is clearly not the same. If Mosley does fight Manny Pacquiao in April of 2011, I hope that Mosley lands a hard punch that puts Pacquiao's lights out cold and if that happens Freddie Roach and Bob Arum will both collapse in tears.
Roach is a guy who is nervous when prime fighters challenge Manny. He loves his cash cow and will do anything to protect him from losing. For Roach legacy doesn't mean much because if he puts Manny in against fresh fighters who are not drained and are very fast and powerful he will lose his cash cow and no longer collect big bucks for each time Manny Pacquiao fights.
What's the use of calling out a middleweight champion like Sergio Martinez who walks around 180 pounds and already has trouble cutting to 160 to a catchweight fight of 150 pounds?
Boxing is becoming a joke with all these catchweight fights. Whatever happened to the good old days when guys like Roberto Duran and Sugar Ray Robinson challenged champions at their weight class with no catchweights?
With every single fight Manny Pacquiao fights his legacy and standing in the boxing history books becomes more questionable. His legacy is manufactured with nothing but fading legends coming off losses and weight drained and only true boxing fans without bias can see that.
*Please refrain from leaving any Racist, Profane or Derogatory comments*
Got an Opinion? Submit Your Articles and Press Releases to be posted on NowBoxing.com
JOIN the NOW BOXING FORUM to discuss this and other boxing news topics (membership is FREE)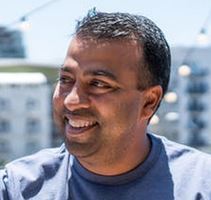 I love the sweet science of boxing and enjoy sharing my opinion on it.  Boricua!