By Lester Salvador
If Manny Pacquiao beats "Sugar" Shane Mosley, we shouldn't give him full credit for that victory because he just picked on another handpicked opponent for an easy win.
But if "Sugar" Shane Mosley defeats Manny Pacquiao, we must give him full credit for his win and put him above Manny "Pacman" Pacquiao on the all-time greats list.
I know a lot of the hardcore Pacquiao fans who only follow his career will be pissed off because we can't criticize Manny or his so called boxing legacy, but a win over an aging Shane Mosley even if it's by knockout isn't enough to secure Pacquiao's pound 4 pound spot. Manny needs a more credible win over a prime opponent to maintain his spot. If Manny was a real throwback fighter with guts and courage, he would have accepted a challenge from Juan Manuel Marquez at 135 or challenged Sergio Martinez for his middleweight title at 160 with no catchweights, instead of draining opponents to gain an advantage.
The reason why Shane Mosley deserves full credit for his win and Manny doesn't is because, he beat a prime Manny Pacquiao, who everyone said would beat him and Mosley would defy the betting odds. Mosley already has trouble making 147-pounds so beating Pacquiao while being weight drained and counted out would be one of the most impressive upsets in boxing history.
Shane would also expose Manny Pacquiao and put an end to the Pacman hype train. This is why Mosley deserves full credit because he will show the world what many of the hardcore boxing fans have already known…Manny Pacquiao is a one dimensional fighter, built up by the media, who only beat name fighters on the downside of their career and at unreasonable weights.
I will leave you with a question to ponder: How can it be a fair fight when Manny Pacquiao gets all the advantages?
Got an Opinion? Submit Your Articles and Press Releases to be posted on NowBoxing.com
*Please refrain from leaving any Racist, Profane or Derogatory comments*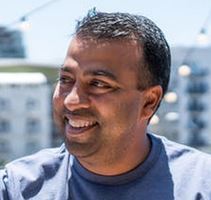 I love the sweet science of boxing and enjoy sharing my opinion on it.  Boricua!