By Lester Salvador
For Juan Manuel Marquez the third times a charm, and this time he is going to knockout Manny "Pacman" Pacquiao and expose him for good.
Marquez might be older but from what I saw of his recent training footage, he is bigger and more muscular than Manny Pacquiao, his shoulders are wide, and his back is packed with solid muscle. This body is not flabby like when he fought Floyd Mayweather Jr. at 144-pounds.
Marquez learned his lesson on how to gain weight properly, before he just drank raw eggs and ate a lot, now it seems he found a good bodybuilding nutritionist who will help him pack on muscle instead of fat.
Look at the size of Juan Manuel's back, look at how muscular and powerful looking he is now, even Marquez can't help but admire his new muscular physique in the mirror

There is a fire inside Juan Manuel Marquez that doesn't stop burning. Marquez and all of the real boxing fans who cannot stand the hyped up Manny Pacquiao know that he beat Pacquiao twice but was robbed.
I have a very good feeling in my gut that Marquez will win, even if he loses he will be robbed again on the scorecards but in the hearts of the real boxing fans he will be the real winner. There is no way that Manny Pacquiao with his wild one dimensional style can outbox a crafty counter puncher like Marquez. The only way that Manny Pacquiao can win is if he is given a gift decision again.
This time Manny Pacquiao is finally going to be exposed. Manny has never evolved as a boxer, he just fought slow, drained, straight forward brawlers who are there to be hit like a heavy bag. Careful matchmaking is what made Pacquiao look so good, but Marquez will outbox Manny and KO him in the later rounds on November 12.
Got an Opinion? Submit Your Articles and Press Releases to be posted on NowBoxing.com
*Please refrain from leaving any Racist, Profane or Derogatory comments*
Discuss this topic in the NowBoxing Forums (Membership is FREE)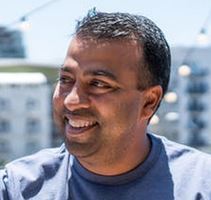 I love the sweet science of boxing and enjoy sharing my opinion on it.  Boricua!