By Mark F. Villanueva
Dateline: New York, New York, October 22, 2011 – Nonito "The Filipino Flash" Donaire Jr. steps in with a personality strong enough to light up an arena and electrify those watching him on Television all over the world. As the crowd's attention was focused on the Filipino fighter, at the opposite corner, stood a brave little man from Argentina as if refusing to be consumed by the surging energy all around him. He was like a black hole, a practically invisible dot in the universe whose mystery serves an unwavering purpose of absorbing light.
When both boxers' contract to fight was formally announced by Top Rank earlier this year there was very little ready information about Omar Andres Narvaez. Because of this it was hard for experts to make a solid prediction based on sufficient information and when he went up the ring of the Madison Square Garden today majority of the audience were watching him live for the first time. Perhaps one striking data boxing fans desperately held unto was his unbeaten record because they all long for an exciting fight. But there was nothing wrong with his anonymity stepping in against a popular fighter for it only deepened the enigma of the Argentine. And as Narvaez walked into the limelight like a blot he had an effect of a black hole whose diminutiveness is surrounded by such mystery so strong that no one could fully ignore.
The proud Argentine's record of 35 wins 0 loss 2 draws (19 knockouts) coming in initially tells us that he is used to running the whole gamut based on experience and skill due to his considerable lack of power, and it showed right at the very first round that he was a slow starter, conserving much of his energy in preparation for a long fight. You could sense Nonito Donaire's awareness of this as he controlled his usual early aggression. Round two of the fight and the Filipino lowered his left hand for the first time to invite a physical engagement but there was no response from the other end and the subsequent round was reset to measuring and keen observation just as in the first. People watching this were probably sharing the same thoughts with Nonito at that moment who must have been dead curios about what was in Narvaez' head, what he was thinking, and what his plans were. Donaire Jr. was scouring for a break in the defensive field but there was none as the Argentine stuck to himself and offered no opening. He didn't seem to be concerned of his lack of offense as he kept his guard up simply to block incoming punches, sucking it in. It reminded us of the Pacquiao versus Clottey fight, except that we barely know the undefeated Narvaez up to this point, and that lack of knowledge posed as a risk, after all, he could've been preparing himself by tricking his opponent into tiring him as a perfect set up for a climactic engagement near the end. The fact, too, that the Filipino fighter has been absent from the ring for quite a while was a valid concern. The mystic continues to unfold. Watchful eyes now fall on the peek-a-booing Argentine.
By the fifth round of the match, in a rare shootout, Donaire Jr. hurt Narvaez with a straight right and the crowd roared as their hunger for action was built up to its peak. But on the 7th boos coming from the audience became louder as they were becoming weary of the long inactivity. Nonito's punches continued to be blocked by the unyielding opponent's arms, and maybe it would have been a good time to go for the body at that point. If he had invested in hurting him from that region maybe Narvaez would start to defend it late in the fight by lowering his guard, leaving his head open. But that didn't happen as Nonito kept on shooting harpoon jabs and straights to his foe's well guarded head, trying to force it open, hoping he would fight back. Narvaez would counter once and not follow it up, and move out. Nonito Donaire Jr. was in good shape and well prepared for the fight that you could sense his frustration. He started to singlehandedly put on a show, moved around gracefully, and almost tip-toeing like a ballerina with perfect footwork, then taunted his opponent with his own version of the Dempsey Roll. That was a show in itself as the waiters in the hotel I was watching from were clearly enamored by this act. Nonito Donaire is supremely talented and he was trying to infuse all that untapped energy he had in him and inject a "flash" electricity to awaken his fans and please them but it had become too evident all throughout the match that Narvaez was not even trying to win. He remained dormant and content as a non- conductor like wood that it reminded me of the old electric posts in the corners outside our old home that threw shadows in the idle street against the moonlight.
Nonito Donaire Jr. won the match easily and retained his World Title. In the end, Narvaez' game of not opening up ironically showed a lot about him as a fighter. We've seen enough. Omar Narvaez practically walked out of the limelight and back into the comfortable haze.
BoxingInsight.com
Got an Opinion? Submit Your Articles and Press Releases to be posted on NowBoxing.com
*Please refrain from leaving any Racist, Profane or Derogatory comments*
Discuss this topic in the NowBoxing Forums (Membership is FREE)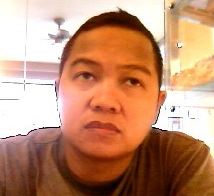 Born and raised in the Southern Philippines, a region with a vast history of cultivating past and current world boxing champions including Pound 4 Pound King Manny Paquiao.
Mark currently lives in Iloilo City and is a graduate of Political Science at the USC in Cebu City but later on dropped out of Law School after a personal realization that a dry and frigid legal system sparked very little to no interest in his mindset.
Some of Mark's works are published in other top boxing sites such as Phil Boxing, Pacland, and NowBoxing.