By Lester Salvador
The weigh-ins for Manny Pacquiao vs. Juan Manuel Marquez happened earlier today and I think that Juan Manuel has the more ideal physique for boxing, he came in looking fresh and strong while Pacquiao looked too muscular and ripped. Muscles don't win fights and all of that ripped muscle that Pacquiao has will just make his body slow and tired as the fight goes on.
I cannot wait to see the looks on the faces of my Filipino co-workers on Monday morning when Juan Manuel Marquez pulls off the upset and beats up the hype job.
With 9-1 betting odds in favor of Manny Pacquiao, you know that people don't know anything about boxing. How can Marquez be such a wide underdog when he practically beat Manny up twice and got robbed? Maybe they know Pacquiao's history of opponents and figure he is just fighting another aging legend at another catchweight and they bet on Pacman to win.
If you look at the staredown during the weigh in, Manny Pacquiao looked scared and he didn't smile because Marquez already intimidated him and got into his head. It is safe to say that Manny fears Marquez and that is why he didn't laugh or smile because he knows he isn't confident and Juan has his number.
All of you bragging that Manny will knockout a guy of Juan's caliber are nothing but Pac fans with no boxing knowledge. All the Pacquiao fans will be hiding under their blankets not getting out of their bed because of embarrassment when Marquez exposes their hero and knocks him all over the ring again.
Got an Opinion? Submit Your Articles and Press Releases to be posted on NowBoxing.com
*Please refrain from leaving any Racist, Profane or Derogatory comments*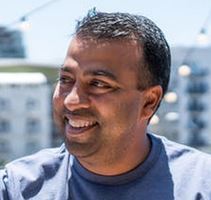 I love the sweet science of boxing and enjoy sharing my opinion on it.  Boricua!