By Mark F. Villanueva
Dateline: Las Vegas, Nevada, November 12, 2011 — Legendary Mexican prizefighter Juan Manuel "Dynamita" Marquez won the Welterweight battle against the best in the world, Manny Pacquiao, in spirit. He walked out of the arena with his head up, pride intact, believing he had done enough to clinch it. On his way out the wowed crowd cheered for him, grateful for the great show of wits and courage. It was the same crowd that poured boos on the defending, and still world champion, Manny Pacquiao, who was still back in the ring for interviews.
Juan Manuel Marquez' craftiness is like a minefield. He is not flashy and does not spin his audience with a whirl of offensive moves, but he is stealthy. He misleads his opponents with his underhandedness in the form of counterpunches that are like preset bombs.
The idea was to take him out of his element and not to fight his fight. When the bell sounded to mark the start of the match Manny Pacquiao cautiously came in and stayed from a safe distance. He wasn't as busy as we are all accustomed to see him perform as he approached the bout with deft and careful strategy. As the fight went on some spectators may have thought that the defending champion feared to engage his challenger. To give in to his impulse of rushing in with a barrage of attacks would only feed the strengths of his opponent. The game plan was to invite Marquez out of his fort and walk into Pacquiao's trap of his own. In Freddy Roach's own words the notion was "To counter a counterpuncher."
The defending champion feigned some moves, darted in and out to trigger a defensive reaction from Marquez and catch him with it in the open but they have fought and studied each other for too long for it to be that easy. Marquez may not be as physically gifted as Pacquiao but he fights an extremely clever fight. Whenever it seemed that he took Pacquiao's bait his attacks were quick, cautious and measured. Then he would go back behind the walls of his comfort zone. For years he has been begging for a rematch yet he fought so technically and not let his emotions ruin his fighting style. And that fighting style so far has been the only thing the magic of Manny Pacquiao cannot cast a spell on.
Compubox numbers show that Pacquiao threw more punches overall but the Mexican edged him in terms of landing the more meaningful hits. The swelling on Marquez' face after the fight shows, too, that his opponent has had his moments of flair as well. It was very close fight and once again Manny Pacquiao has won against his rival on razor thin terms that berths controversy.
To beat a champion one has to do so in a convincing manner. If it ends in a draw, the defending champion retains his title and so he must be defeated in a way that the decision could not have gone the other way around. It does not have to be lopsided, but it has to be clear. This has been a long time practice in judging fights and this gives more meaning to title matches. But this is also a practice that is met with scorn. Some even believe this notion is long gone along with the golden years of the sport. I asked my friend and American professional boxer, Rashad Holloway, who is also a member of Team Pacquiao and trains with coach Freddie Roach at the Wild Card Gym and he said "Whoever wins the most rounds in my eyes, honestly, wins the match." That's a veritable point shared too by many, depending on from what angle your looking in.
Fortunately, for Manny Pacquiao, the judges saw the fight in his favor. Some boxing fans prefer to watch the replay one more time to be able to see it with a set of fresh eyes to derive proper judgment, but the fact that you need a review implies that it wasn't convincing and you are shaded with doubt. It was a close fight that could have gone the other way. In fact, it tells the same lesson from the first rematch that Marquez should have learned by now. In close encounters the judges tend to favor the aggressive fighter.
In the aftermath of the boxing match people were starting to question Manny Pacquiao's form. Some feel he's slowed down and is no longer his usual self. But there wasn't any real showing of that except that he was tentative and cautious. In short, he was neutralized by the Mexican's fighting style. It was a very technical fight and so it was very calculated. Both fighters played smart as boxing is a highly mental sport. It's a game of chess with a tinge of blood and each time Pacquiao was set to step up his attack, Marquez would break his momentum with timed counters of his own and move to the side, out of Pacquiao express' tracks. That was the sweet science in effect.
Manny Pacquiao derives his fighting spirit from God and carries his country on his shoulders. Yesterday a whole nation was shaken.
Got an Opinion? Submit Your Articles and Press Releases to be posted on NowBoxing.com
*Please refrain from leaving any Racist, Profane or Derogatory comments*
Discuss this topic in the NowBoxing Forums (Membership is FREE)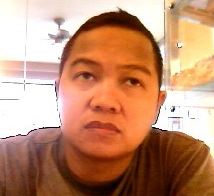 Born and raised in the Southern Philippines, a region with a vast history of cultivating past and current world boxing champions including Pound 4 Pound King Manny Paquiao.
Mark currently lives in Iloilo City and is a graduate of Political Science at the USC in Cebu City but later on dropped out of Law School after a personal realization that a dry and frigid legal system sparked very little to no interest in his mindset.
Some of Mark's works are published in other top boxing sites such as Phil Boxing, Pacland, and NowBoxing.