The World Boxing Federation recently introduced the Gaelic/Celtic title for boxers with roots in Gaelic and Celtic nations, and now the WBF has announced "The Fight To Ireland", an event that will support the newly created regional European title, and launch a way for American Professional boxers to earn the right to defend or challenge for Gaelic/Celtic titles in Ireland.
Promoted by Alex Beadle, President of the Georgia Boxing Association, the debut "Fight To Ireland" will be staged on March 17, St. Patrick´s Day, in Savannah, Georgia, where the city hosts the second largest St. Patrick´s Day celebration outside of Ireland and draws in the region of 600.000 spectators and national media coverage.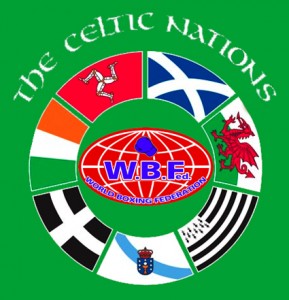 "This is a great opportunity for Irish American/ Celtic fighters to compete for the opportunity to fight in their home country" said Beadle.
"Irish-American fighters have contributed greatly toward early American boxing history and we are forever grateful. It is an honor to promote a title that embraces the heritage of some of the most feared fighters in history. It is our goal to finale "The Fight to Ireland" each year on St. Patrick's Day."
The idea to create the new title comes from WBF Irish Republic Representative David Walshe, who added:
"The criteria to qualify for an Irish title restricts many non-Irish-based boxers the opportunity to fight for what is seen in their eyes as a very important title because of their Irish lineage.
The WBF Gaelic/Celtic Championships, however, includes hundreds of boxers all over the world and gives them a chance to box for an Irish-connected title."
Alex Beadle is currently working with WBF North American Coordinator Alan Santana on which fighters will contest the inaugural Gaelic/Celtic titles on St. Patrick´s Day in Savannah.
www.worldboxingfederation.net