By Lester Salvador
The boxing fans who are over 30-years-old know that a true throwback fighter will challenge the best because in order to be the best you must fight the best without a catchweight.
Floyd Mayweather Jr. is the best boxer today, and Miguel Cotto is willing to fight him without hesitation — no catchweight clause. Manny Pacquiao hasn't fought a top fighter in his prime without draining them, and continues to avoid Floyd Mayweather.
I respect Miguel Cotto because he is willing to fight the best boxer in the world with Olympic drug testing and never makes excuses — he makes me proud to be Puerto Rican. Manny Pacquiao drained Miguel Cotto to 145 pounds when he fought him for his welterweight title, and he has continued to feast on cherry picked opponents and this I cannot respect.
Floyd Mayweather Jr. said it best when he said he is fighting a better version of Miguel Cotto than Pacquiao did. Floyd is fighting Cotto at 154 pounds for Cotto's title without a catchweight. When Manny Pacquiao was trying to negotiate a rematch with Cotto he wanted it at 147 or a catchweight of 149 for Cotto's WBA 154 pound title. How can anyone respect someone that has to drain fighters to get an advantage? This is a disgrace to boxing, I would be ashamed of myself to fight for titles at catchweights and anyone who calls Pacquiao the best pound-for-pound doesn't know boxing. Henry Armstrong and Roberto Duran never cried that they were too small, they went up to their opponents weight class without catchweights and beat them! Pacquiao doesn't belong in their class.
Much respect to Miguel Cotto and Floyd Mayweather Jr., these are true throwback fighters who only want to beat the best fighters on fair terms giving legitimacy to their resume.
Got an Opinion? Submit Your Articles and Press Releases to be posted on NowBoxing.com
*Please refrain from leaving any Racist, Profane or Derogatory comments*
Discuss this topic in the NowBoxing Forums (Membership is FREE)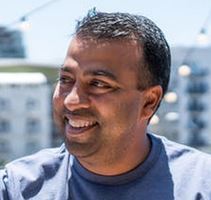 I love the sweet science of boxing and enjoy sharing my opinion on it.  Boricua!