By Lester Salvador
In all of my predictions for big fights, I am usually never wrong. The only time I am wrong is if the fight wasn't fought on fair terms or the fighter I picked didn't follow the gameplan or he was shot overnight and wasn't the same.
For the Manny Pacquiao vs. Timothy Bradley fight I am so sure that Bradley pulls off the upset that I bet a significant amount of money on him. A fighter is only as good as their last fight, and Pacquiao hasn't looked good in his last two fights, and has fought mainly washed up fighters, but Bradley is no washed up fighter, he is a young, strong, undefeated champion, who ain't going to play Pacquiao's friendly games.
To the true boxing fans who have followed this sport, they know there is no way that Pacquiao defeats Bradley fair and square, there is no way at all, unless there was some type of unfair terms ironed out in the contract, giving Pacquiao the advantages. Pacquiao doesn't have the skill or the intelligence of a masterful boxer, he cannot adapt, and he cannot handle adversity, once he gets cut he quits mentally and if he cannot bully you he will give up. Bradley will not stop till he wins, he will find ways to exploit the mistakes that Pacquiao makes and he will really embarrass Manny with feints and counters.
I predict this is the night that we will finally see the Manny Pacquiao hype finally end for good, he can go back to the Philippines and do his politics there, because people have grown tired of having to watch him fight cherry picked opponents and duck Floyd Mayweather Jr.
Got an Opinion? Submit Your Articles and Press Releases to be posted on NowBoxing.com
*Please refrain from leaving any Racist, Profane or Derogatory comments*
Discuss this topic in the NowBoxing Forums (Membership is FREE)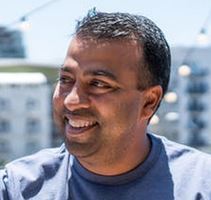 I love the sweet science of boxing and enjoy sharing my opinion on it.  Boricua!