By Lester Salvador
When Timothy Bradley's hand was raised at the end of his fight with Manny Pacquiao, I was happy, it was one of the best moments in boxing, to see someone get a decision victory over the hyped up Pacman. I never thought I would see the day that someone would get a fair shake on the judges scorecards when it came to a fight with Pacquiao, but Bradley got that fair shake. It was like justice was finally served for all those robberies and gift decisions Manny Pacquiao received against Juan Manuel Marquez.
On Saturday night, December 8, 2012, Marquez will dominate Pacquiao once again, and if the judges score this fight the right way it will be the cherry on top for Marquez, it will be the greatest vindication to receive the decision over a guy like Pacquiao who was given so many gifts, and built his name off of fighting fighters at a catch-weight. The truth always comes out, and Freddie Roach accusing an honest and classy fighter like Juan Manuel Marquez of using steroids shows the fear in team Pacquiao's eyes because they know they are not fighting an out of shaped or drained fighter this time. I thought they were suing those who claimed Pacquiao was taking steroids? Why turn around and accuse a guy like Marquez when he worked hard to build his muscular physique? Don't be scared, there is no backing out now, and Roach knows his fighter is going to get the worst beating of his life, those mind games will not work with Marquez, he is focused and ready for vengeance.
I am going to make a bold prediction here — Marquez by knockout in the 7th round. Pacquiao will be no match for this new and improved Marquez, this time not only will Marquez have the technical advantage he will have the power and speed advantage over Pacquiao. I just hope you biased Pacquiao fans don't cry too hard when your guy loses. Learn to accept defeat, and be happy because the feeling the Marquez fans felt when he was robbed three times against Pacquiao is one of the worst feelings a sports fan can feel, it is what hurts the sport of boxing. Let's just hope that if Marquez doesn't knock Pacquiao out that they at least give him the decision this time and do the right thing.
Got an Opinion? Submit Your Articles and Press Releases to be posted on NowBoxing.com
*Please refrain from leaving any Racist, Profane or Derogatory comments*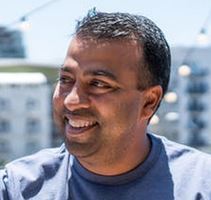 I love the sweet science of boxing and enjoy sharing my opinion on it.  Boricua!