TRAD TKO coach Barry Smith has left the cold of London behind, for the much warmer and sunnier climes of Malta, where he will undertake the final preparations of Steve Martin, ahead of the twenty five year old from Pieta's first tilt at Championship honours this coming Friday.
Barry, whose fiancée is Maltese, regularly trains local boxers when he visits the Islands, for extended periods of time throughout the year.
Back in August Barry helped prepare former Commonwealth Champion 'Super' Scott Dixon for his successful WBU World Super Middleweight title fight against Baker Barakat, as well as Steve Martin for his excellent third round stoppage victory over Patryk Wolke.
Before setting off to Malta, Barry spoke briefly about his thoughts on Steve Martin and Scott Dixon's upcoming bouts.
"Yeah, I had a phone call from Scotty (Dixon) about me going over to Malta to help him and Steve (Martin) out.
As we know they train themselves out there, and they don't have any professional corner men or cuts men out there, so I'm happy to go out there and help them out.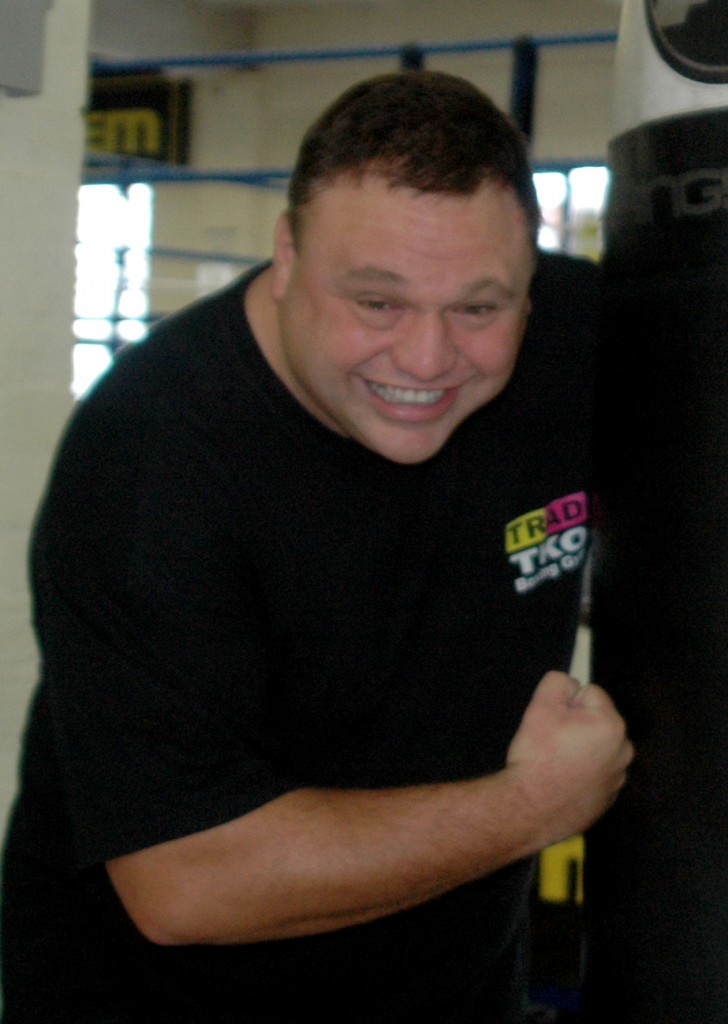 They're happy with it and I'm happy with it, especially Steve Martin, he's very committed to the game and I love that in him.
He's a hundred and ten percent up for this, he's paying for me to fly me out there out of his own pocket.
I have to tell you, I think he's gonna win, he's got balls the size of your head he has.
I'll tell you something else, for someone that coaches themself, he's so fit, he's really fit and very dedicated.
Now he's got this title shot, he must be buzzing off it, obviously that's why he's called me up, so he can have someone professional in the corner with him.
Scotty'll be fighting as well, not a title fight this time, just an eight rounder, and I'll be helping him as well.
I've known Scotty since he was a little boy, he's one of them ones, he's got better with age I think.
I was out there in August with him, I trained him for that fight, for that World title fight, and I'll tell you something now, I've never seen Scotty Dixon in such good shape as he was.
He was in fantastic shape, it's like he's gone to another level now. He's knuckled down, he's had his problems as we all know, but while I was out there with him he was like a different person, he wanted it out there, and he wanted me there.
They offered me to stay there for the World title fight but unfortunately I couldn't, because my flight was the day before, but I trained him for it.
On Friday I think both Scotty and Steve will win, and I'm looking forward to celebrating with them afterwards."
Steve Martin versus Sabri Ulas Goecmen for the WBU Light Welterweight International title, and supported by an eight round contest between WBU Super Middleweight Champion of the World 'Super' Scott Dixon versus Mustafa Dogan headline the Malta Knights promoted 'Christmas Crackers' event at the Sky Club, Paceville, Malta on Friday 14th December 2012.
Tickets priced €25 available from the Meet Argentinian Steakhouse, St Julians, Malta or call Steve Martin on 99636966
www.tkoboxinggym.com