By Lester Salvador
I predicted that Juan Manuel Marquez would destroy Manny Pacquiao and he did. I predicted that Guillermo Rigondeaux would beat Nonito Donaire and he did. The people who went against those picks either don't know boxing or believed the hype.
I've been getting heat from a lot of the Pacquiao fans and Nonito fans calling me a hater, but that ain't true, I just tell the truth and both of these boxers are overrated, and media creations from proper match making by Top Rank.
I stated the facts. Both guys have to fight guys who are at disadvantages to win. Manny Pacquiao fights weight drained fighters and fading legends, Nonito Donaire fights smaller guys and fighters who are not upper caliber, but when both guys met someone who had a higher ring IQ they both got exposed big time.
Being a fan of the sweet science, I feel like I am forced to defend it. A lot of people were hating on this fight, saying that Guillermo Rigondeaux was boring and running scared. The fans were booing the people talking crap online and leaving negative comments like "If Guillermo Rigondeaux didn't run and fought like a man he would have been knocked out," those people leaving those comments are nothing but ignorant casual fans who don't even like the sport of boxing, they should just go watch mixed martial arts or UFC if they want some sloppy brawling with no defense.
A true aficionado will appreciate what Rigondeaux did, he humiliated Donaire and made him look like a lost puppy, Rigondeaux made Donaire look like a donkey trying to chase a carrot on a string, it was so embarrassing for this pound for pound fighter to be that lost. I had a huge laugh when the haters were saying "Once Nonito lands his left hook Guillermo will be out cold," well Nonito landed a punishing left straight on Rigondeaux's jaw and dropped him but he got up and shook it off like it was nothing and then hit Nonito's eye socket so hard it had him running in the last round covering his face.
You might ask what got exposed? Well a lot of flaws. Just like Manny Pacquiao, Nonito Donaire cannot cut off the ring to save his life. He can't even come up with another plan when his first plan doesn't work. They have overrated power, Nonito supposedly hits like a mule, but when he finally faced a top level opposition like Guillermo Rigondeaux his power was nothing and Pacquiao couldn't even drop a healthy muscular Juan Manuel Marquez.  Nonito and Manny are one dimensional hype jobs — go ahead and hate but it's the truth.
I wish people would embrace true boxing and the hit and not get hit style and really teach the ignorant fans who call this running or boring on how to enjoy this masterful boxing display put on by Rigondeaux.
Got an Opinion? Submit Your Articles and Press Releases to be posted on NowBoxing.com
*Please refrain from leaving any Racist, Profane or Derogatory comments*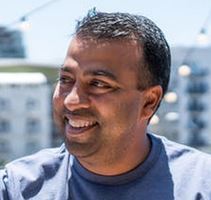 I love the sweet science of boxing and enjoy sharing my opinion on it.  Boricua!