Dateline: Las Vegas, Nevada, September 13 – The boxing rematch between the Pound For Pound best Floyd Mayweather Jr. (36-0) and Argentine Marcos Rene Maidana (35-4) was a twelve round dissertation on why the fight itself was unnecessary. It was merely a continuation of a test that the American had long figured out a solution to and was victorious despite the cramming efforts towards the second half. The first bout was clearly won in spite the motley of dirty tactics blatantly employed- the low blows, throwing off balance, pushing through the ropes, the rabbit punches; having fought on and winning convincingly with a badgering wound suffered from a headbutt. Yet above all these things it is the Mayweather clinching that has gotten the most attention.
One may argue with veritable strength that the results of Mayweather versus Maidana II billed as Mayhem was a forestalled conclusion. In fact, if I may hypothesize, the reason why the first fight unraveled as a thrilling encounter was because Floyd Mayweather Jr. let it by not establishing his jab early- a vital element of his style- which is very strange to do for the natural boxer from Grand Rapids, Michigan. It was almost as if he had intentionally opened the door for his opponent to come in before going for the kill to raise the challenge. Perhaps he had wanted to showcase an action-packed performance in front of the fans. I wouldn't be surprised if he did it to cast out negative impressions of him as a boring, defense-first fighter whose last knockout performance was against a naïve Ortiz caught with his hands down. What better way to do it than against a come-forward, rugged knockout artist as Marcos Maidana who is considerably below his skill level, predictable, and easy to hit.
Robert Garcia had previously mentioned that Mayweather could not have evaded the raging bull of an Argentinian even if he wanted to in the first fight; that their aggressiveness would allow them to catch up with him. Floyd Mayweather Jr. has made an empire out of boxers like him and it showed in the rematch. He spun swiftly around the Argentine to deflect imminent danger as a gallant matador would. He'd turn bad situations around, off the ropes. Maidana's notable aggression fizzled out whenever Mayweather smartly brought the fight in the middle of the ring.
The fight started with the American prodding his jab to the head and body, followed with a hop backwards to establish his dominant range. All in plain sight, he threw swift left hooks right after a jab; woes betide not to cross an imperceptible borderline. When he started to move around the distance this created assimilates just how far apart both fighters' skillsets are in reality when they box instead of just in-fight and tangle. With high expectations, refusing to be embarrassed, the proud Maidana braved the distance yet poorly cut the ring. He was forced to open up on slow footwork, and was swiped with check hooks, and countered cleanly. Occasionally, both fighters found themselves in a corner, where most action sparked in the first match but this time around the pockets were cleared with spins, shoulder blocks, head movements and clinches that frustrated the former WBA Welterweight champion, Maidana to the end.
In two successive fights, the brash American displayed different styles of successfully beating his opponent, whose main game plan was simply to bully his way in and fight dirty. It was the same bum rushing strategy throughout twenty four rounds and the first half of it was just as good as the other in terms of determining who would come out victorious. While "Money" had converted his game currency to a higher value, Maidana kept applying the same approach to an entirely new scenario, and it is not that one can blame him for his limited fighting capabilities.
In a strange turn of events, during the eighth round and most likely out of sheer frustration, Marcos Maidana had allegedly bit the slippery Floyd Mayweather Jr.'s glove. The former denies it, but the video clips suggest otherwise. If so, I say one has literally bitten the hand that has singly given him the biggest pay days of his career.
Mark F. Villanueva
Follow Mark via Twitter.com/MarkFVillanueva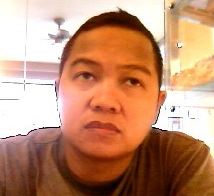 Born and raised in the Southern Philippines, a region with a vast history of cultivating past and current world boxing champions including Pound 4 Pound King Manny Paquiao.
Mark currently lives in Iloilo City and is a graduate of Political Science at the USC in Cebu City but later on dropped out of Law School after a personal realization that a dry and frigid legal system sparked very little to no interest in his mindset.
Some of Mark's works are published in other top boxing sites such as Phil Boxing, Pacland, and NowBoxing.