By Lester Salvador
When you hear the name Mayweather, you think of greatness, when you hear the name Pacquiao, you think of a guy who refused to take random drug tests, and was left lying face first on the canvas motionless from a one punch KO.
The names are night and day. One is the best defensive boxer of our era, and the other is one of the biggest media hyped fighters of our era known for getting put to sleep by a guy he couldn't beat in 4 tries. Skills will always prevail over Hype.
When I first saw Manny Pacquiao box in the early 2000's, I saw a wild and awkward street brawler. It amazed me how such a one dimensional, off balance, sloppy slugger could prevail over some big names. I later realized he was a lucky guy who was catching good fighters at the right time. Almost all of his best wins were won because his opponents were either distracted, past prime, weight drained at catchweights, or shot. He never really beat a prime fighter without having an advantage of some sort.
When he beat Marco Antonio Barrera, Barrera was distracted because his training camp was ruined due to a fire in the area, and he had a falling out with a member of his team who revealed to the media that he had a metal plate in his head. This type of distractions can make a fighter lose focus, and on that night it showed. The rematch was lackluster and it showed that Pacquiao's first win was a fluke because he couldn't repeat the one sided TKO beat down of the first because Barrera was able to have a full training camp and his mind was free of distraction.
When he fought Erik Morales in a fair fight at 130 pounds, with Morales choice of gloves and ring size, he lost and blamed the gloves and blood taken before the fight for his loss. In the rematches he drained Morales knowing full well he couldn't make 130 pounds in a healthy way anymore and knocked him out in both.
When he fought Juan Manuel Marquez he lost all three fights and was given favorable decisions, but was finally put to sleep in their fourth encounter. Team Pacquiao thought Marquez would be old at 144 pounds and get knocked out, but the opposite happened, he knocked Pacquiao out cold and destroyed him.
When he fought Oscar De La Hoya, Ricky Hatton and Miguel Cotto, they were all weight drained and coming off bad performances and losses. Oscar looked like he hadn't eaten a meal in ages, and could barely move in the ring when Pacquiao beat him. Ricky Hatton had a dysfunctional training camp, he was depressed over the stoppage loss to Floyd Mayweather and he had to drain himself to make 140 pounds. Miguel Cotto had no trainer, and was forced to make a catchweight of 145 pounds and came from back to back beatings by Antonio Margarito and Joshua Clottey.
His win of Timothy Bradley was unimpressive. I felt Manny Pacquiao barely got a draw in both fights. He couldn't even defeat a man who injured his legs in both fights, and was basically fighting on one good leg.
The Floyd Mayweather vs. Manny Pacquiao fight on May 2 will be another showcase for Mayweather. If he wanted to he could toy with Pacquiao using one hand only. Floyd would confuse Manny by using movement and counter right hands, and Manny will eat every right hand because he doesn't have a good defense to avoid them (watch his fights with Juan Manuel Marquez and count how many times he gets hit by right hands).
The Pacquiao fans are trying to build confidence, but deep down they know that Floyd Mayweather is the better boxer, and they talk big online, but when it comes time to put their money where their mouth is, they suddenly become silent.
Got an Opinion? Submit Your Original Articles and Press Releases to be posted on NowBoxing.com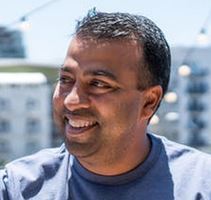 I love the sweet science of boxing and enjoy sharing my opinion on it.  Boricua!