By Mark F. Villanueva
In the world of prizefighting where intimidation is a norm amongst fighters to gain a psychological edge against each other- its effects nearly physical to anyone inflicted with a shade of self-doubt- Irish Andy Lee daunts you in a curios manner, with steady values of humility and self-awareness. His aura lacks the braggadocio mundane to the boxing world that he even openly acknowledges Kazakh Gennady Golovkin, a likely future Middleweight opponent, a much better fighter than himself. In this admission, his voice is completely void of the slightest hint of fear that it nerves you. For it could only be that such a man so sure of his worth and embraces his place as a fighter must have confronted and made peace with himself through his days of solace. His interviews lack the usual fanfare, the outrageous statements and outlandish predictions commonly made to hype up fights. While outside the ring he strikes you as a modest man, one fears the madness of a fighter who dares to step inside the ring against any man to confront his greatest opponent: Himself.
The undefeated Cuban American, Peter Quillin looks more versatile, an orthodox fighter, natural in his movements. Andy Lee is more basic, even traditional, right hand held out forward for measure, pawing, at times shifting it on the side that it looks odd with his lanky frame, with a wide stance stable as a mantis.
In a typical orthodox versus southpaw match-up, both fighters tactically battled the first round for foot placement, when Quillin dipped his head with his lead foot in the middle of Lee's stance, distracting him, and followed it up with a right overhand that surprised the Irishman and knocked him down hard. It looked as if the fight could have ended there as Peter Quillin pressed further, domineering the champion Irishman backed up against the corner, but time was not on his side.
Andy Lee lost the succeeding round and got counted for another knockdown on the third. On paper, and now in reality, Peter Quillin has proved himself to be Lee's toughest challenge in his career. He swept all five rounds in his favor and was not done yet pummeling the Irish pug hard with his right hand. A chopping punch cut him above his left eye. It looked as if the undefeated Quillin, aka Kid Chocolate, had never vacated the world title which accommodated Lee's fight with Korobov, after all as his opponent looked very much the battered contender.
It was bad place Andy Lee knew all too well. He too was down five rounds against the former Olympian and seemingly indestructible Mat Korobov, and against Julian Jackson before that. The lanky fighter from Limerick was almost out with time winding down and down in all of the judges' scorecards. Enmeshed in patterned fisticuffs, stretched to his limit, Lee used his long right hand that whip cracked the American. Peter Quillin knelt as if in praise of a higher power that had floored him for the first time in his boxing career.
After the unforgiving pressure, the gem that is Andy Lee gradually took over a lulled opponent. He disrupted his rhythm pivoting to his right after abrupt attacks, connected more with his left hand despite his wide stance, jumbled his feet when hit, with a resilience and vigour that demoralized his opponent.
In a fight that did not seem like it could get through one round, the tenacious Irish managed to a Split Draw decision. He would have won it had it not been for a controversial Knock Down call in the third round after he was caught off balance.
A day after the fight Andy Lee tweeted "Exactly 1 year ago today I fought Frank Horta on a small show in the middle of nowhere. Today, I'm world champion…. Don't ever give up!"
Sugar Ray Leonard is right.
You can't teach what you have, Andy.
Mark F. Villanueva
www.BoxingInsight.blogspot.com
Follow Mark via Twitter @Markfvillanueva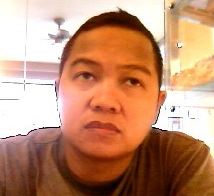 Born and raised in the Southern Philippines, a region with a vast history of cultivating past and current world boxing champions including Pound 4 Pound King Manny Paquiao.
Mark currently lives in Iloilo City and is a graduate of Political Science at the USC in Cebu City but later on dropped out of Law School after a personal realization that a dry and frigid legal system sparked very little to no interest in his mindset.
Some of Mark's works are published in other top boxing sites such as Phil Boxing, Pacland, and NowBoxing.