The Premiere of the ESPN Films 30 for 30 Tommy Morrison Documentary will be exclusively on the ESPN App and On-Demand platforms on September 13, and the TV broadcast premiere will be on ESPN2 on September 27 at 8PM ET.
The 30 for 30 film is titled "Tommy" and co-directed by Gentry Kirby and Erin Leyden.
The film is about the late former heavyweight champion Tommy "The Duke" Morrison, who won the vacant WBO title in 1993 when he won a unanimous decision victory over and older George Foreman who was on his comeback tour on a quest to win a world title since losing it to Muhammad Ali in Africa.
Morrison was most famously known for having contracted HIV in the prime of his boxing career and retiring in 1996 as a result. Before he became champ he had a starring role in the 1990 movie Rocky V with Sylvester Stallone, playing Tommy "The Machine" Gunn the younger protege of Rocky Balboa.
Directors Kirby and Leyden didn't want to make this film revolve around Tommy's HIV story, but they wanted to cover the life of the former champion from his rough and troubled up bringing, to his downward spiral from rising boxing star with a promising career, to retired at 27  HIV positive boxer who later went into denial about the disease and had trouble coping with his inner demons.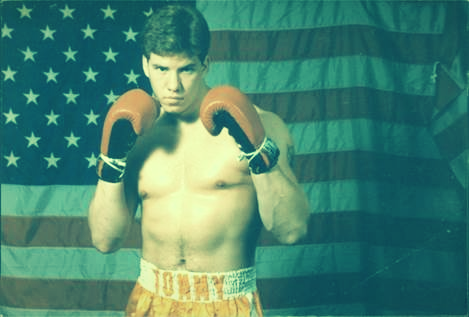 "Tommy," will be told through various interviews of people who knew him well from promoter, manager, trainers, family and friends.
More information on the ESPN Films 30 for 30 Tommy Morrison documentary will be available on the 30 for 30 website espn.com/30for30.