UFC head honcho Dana White is not one to play around, especially when one of his fighters under contract is trying to be lured away behind his back. That seems like the case in the situation of boxing legend Manny Pacquiao and UFC superstar Conor McGregor.
Pacquiao made headlines claiming that his team has reached out to McGregor for a possible superfight in boxing in early 2018. [source]
In November, Manny Pacquiao tweeted a picture of McGregor telling him "Happy Thanksgiving @TheNotoriousMMA Stay fit my friend. #realboxingmatch #2018."
Pacquiao who opted out of a December rematch with Jeff Horn to avenge his controversial loss to the Australian and recapture his WBO welterweight title, did so to focus on his senatorial duties in the Philippines.
Both fighters are under contract, Pacquiao is still tied to Bob Arum and Top Rank, and Conor McGregor is under the UFC banner.
On Saturday, White told media at the UFC Fight Night 123 post fight presser that if Manny Pacquiao and his team are trying to negotiate a boxing match with McGregor he will sue them because McGregor is currently under contract with the UFC.
McGregor was given a special exemption by Dana White and the UFC to fight Floyd Mayweather Jr. in a professional boxing match allowing the Irishman to earn over $100 million in August of 2017.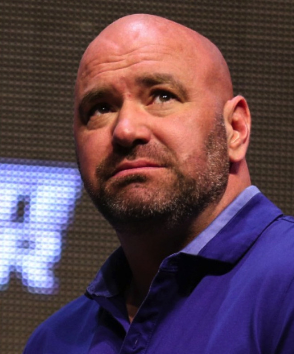 After he lost by stoppage to Mayweather, questions surrounded McGregor's future will he retire,  stay in boxing or go back to the UFC.
UFC fighters and boxers alike have been clamoring for a shot to fight the Irishman for a big payday.
Retired boxer Oscar De La Hoya runs Golden Boy promotions and slammed the Mayweather vs. McGregor fight as a sham, he was one of the more vocal critics, later contradicting his words by calling out the MMA fighter to a boxing match.
Pacquiao is an active boxer at the end of his career, negotiating a contract without first going through the fighters boss is nothing new to him, he has a history of contractual disputes like when he was still under contract with Top Rank but signed a contract to be promoted by Golden Boy Promotions.