With Floyd Mayweather retired and Manny Pacquiao nearing the end, the focus in boxing has turned from the welterweights to the heavyweights, and Tyson Fury is the man to beat among the giants around him.
Fury is a proud Gypsy, and loves to have fun. What I love about him is his funny persona, always goofing around and enjoying a laugh with the boys.
I saw a video clip he posted on Instagram, he was overweight and out of shape but dancing and showing he still has the moves of a lightweight. That type of ability to laugh at yourself and have a good time is a breath of fresh air in boxing, where fighters are always trying to act tough and give mean scowls to reporters.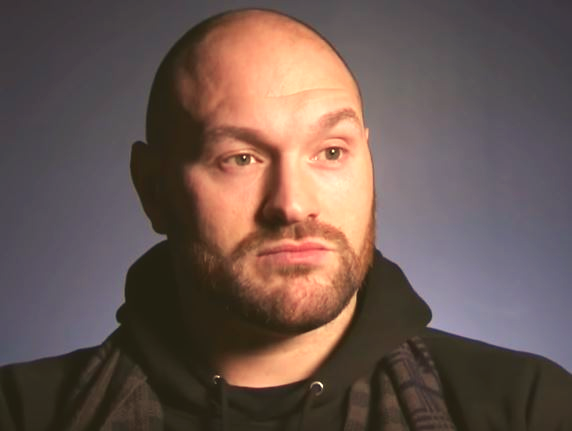 I support his comeback and always wished him the best going forward. Suffering through depression and drug rehab is not an easy task as an athlete thrust into the spotlight, the stress and lack of privacy can be suffocating at times.
Fury became the man to beat when he dethroned Wladimir Klitschko in Germany in front of a sold out stadium and on an international stage. After the fight he showed more of his eccentricity by singing a song to his wife.
His skill for a big man and his ability to use an unorthodox style of speed, awkwardness and angles is why he is the best guy in the division.
Now that the UKAD and BBBofC lifted their suspension on him, he is free to box again. I would like to see him in at least 3 tune up bouts, since he was gone from boxing since 2015 and put on a sizeable amount of fat weight.
He will need to shake that off and get adjusted to the spartan lifestyle again, once he shakes that off I believe he can regain the world titles.
Fury's mobility and awkward style will give any big man problems, he is the tallest heavyweight today at 6 foot 9, but he moves like a lightweight always bouncing on his toes and full of energy.
Deontay Wilder at 6 foot 7 is probably the hardest puncher of the group, but he isn't skilled enough, he only has a right hand and relies on that too much. Fury would box circles around him.
Anthony Joshua is built like a bodybuilder competing in the Mr. Olympia contest. He has power but has stamina issues and a shaky chin, Fury would give Joshua a boxing lesson.
I think the best thing to do is have Anthony Joshua and Deontay Wilder fight each other to unify the titles for the undisputed crown, and then have Tyson Fury fight the winner.
I hope that Tyson Fury can keep up a positive focus on his craft and avoid outside distractions because at 29 he is still a young man with a promising future and the potential to be one of the greatest heavyweights of all time.