Rising boxing star Teofimo Lopez (10-0, 8 KOs) shined bright tonight at the Lakefront Arena in New Orleans with a sixth round stoppage of tough veteran William Silva.
The fight started out with both fighters sizing each other up, the 20-year-old American Lopez dropped Silva in the first round and quickly showed dominance with the knockdown.
It was clear who had the power advantage after round one. Lopez was hurting Silva with left hooks and right hands.
Rounds two and three were more of Lopez showing his talents, out-boxing the older more experienced fighter.
In round five Lopez continues to batter his opponent landing left hooks to the body and hand and pushing him back with right hands, toward the end of the round he drops Silva with a left hook.
As the sixth round started Lopez was ready to go for the finish, he landed a leaping left hook that dropped Silva forcing Referee Bruce McDaniel to stop the fight.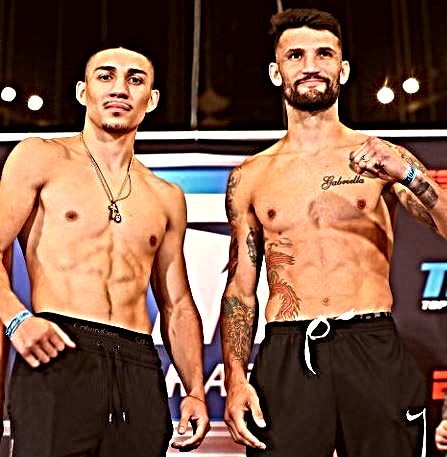 Silva (25-2, 14 KOs) a native of Brazil was extremely confident and well prepared going into the fight, he only suffered one career loss and that was to Puerto Rican Felix Verdejo, but tonight he was dominated from start to finish by a much younger fighter.
Before the fight Lopez boasted that he will be a world champion by 21 and if tonight is any indicator of his abilities he looks to be the real deal.
His confidence and ambition is what makes him interesting to watch, many fighters before have shown the same confidence but failed when the going got tough, the real question is how will Teofimo handle adversity as he faces tougher competition in the near future.
Promoter Bob Arum of Top Rank believes his fighter can become a future world champion and believes in his skills.
At only 20, Lopez is going to get better he already packs a punch but with maturity and experience his ring IQ will also grow.