By Liam Scanlon
Chris 'Simply the Best' Eubank (52) was the superstar of European boxing of the early 1990s. A little known fact is the Brit actually turned pro in Atlantic City in October 1985. More surprising young Snr revelations are revealed in this interview given at London's Dorchester Hotel, as well as opinions on certain opponents and performances in this fascinating insight to the legend.
Chris, most of us know very little of your early boxing endeavours prior to beating Nigel Benn in 1990. Give us a rundown!
I began boxing in February 1983 as a means to lose weight. I was 14 stone at 16 years old because I had so much money in London as a high-end shoplifter with a market stool that I ate McDonalds three times a day and caught taxis everywhere. I began boxing at a gym in New York, The Bronx, after jumping police bail to fly over and stay with my mother, who had escaped my father there.
To cut a long story short, I became obsessed with mastering the left hook to be taken on by the main trainer there in Maximo Pierret, and obsessed with being able to move like the top boxer we had there in Dennis Cruz. I seeked acceptance all my life from my teachers and my elder brothers, none of whom gave it to me.
If I could master the left hook, Pierret would accept me. And if I could move like Cruz, I knew the rest of the gym would accept me. That was really it. I practiced more than everyone else in the gym.
Did you have a knack for the sport from the off?
I had a talent for speed, accuracy and timing and the jab and right hand came naturally to me. But it took me years and years to fully develop all the shots with power and perfect the defensive moves and ring generalship.
So that's the up and all of it really. I had 26 amateur contests, won the Spanish Golden Gloves and boxed at the Madison Square Gardens in the Golden Gloves. I fought such opponents as Teddy Atlas, Merqui Sosa, Dennis Milton, Rey Rivera and Frank Liles. I beat Milton and Sosa and Rivera with my jab and feet but lost to Liles as he was a tall southpaw. Atlas bit my ear and it was one of my first ever fights and I lost composure, a 16 or 17 year old Mike Tyson was there.
I turned pro at just gone 19 to pay bills. I wasn't funded to stay amateur for three or seven more years and go to the Olympics. I had to do it the hard way and really that's why I succeeded in the end against Benn and Watson – they were better fighters than me with more natural strength, power and balance and were meticulously trained and heavily backed financially.
I trained myself and slept on a beaten up mattress on the floor or a beaten up sofa, with no car and no money for quality nutrition. I beat Benn and Watson because I was the hardest man. They did low intensity British sparring to develop their skill sets. All I knew was super high intensity sparring which just developed toughness, and most of my skill work came through obsessive shadow boxing.
What was the first real test of your professional career?
Anthony Logan. He was rated 16 with the WBC, but more than that, had the extremely highly rated Benn down and nearly out of there a few times. I was still a bit raw and novice-like at 22. I beat him on points over eight rounds at the Albert Hall on ITV where my talent was very clear to see.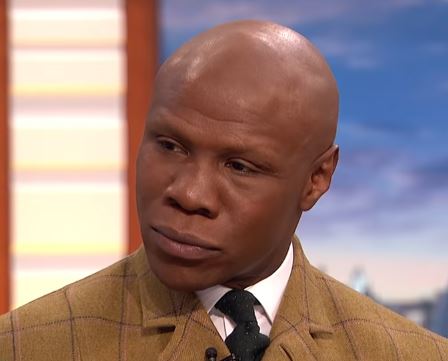 What do you believe was your best performance?
In terms of pure boxing I would say the first Watson fight until the last three rounds when dehydration from starving myself of food and water kicked in; we weighed in at 11 stone and 6 lbs. a few hours before the fight.
Overall, maybe Benn I, because I outboxed (him) and took him out and took my licks along the way; I didn't just cover up and he didn't just swing.
Wharton was a wonderful performance because his style suited me down to the ground; I didn't just tee off and tee off like in the Watson II, Collins II and Calzaghe fights when they came at me – I threw compact combinations always behind the basic jab.
People downtalk the WBO title as being weaker than the other three belts. What are your thoughts?
The fighter makes the belt. All four are equal and if they're not, it means WBC is the top one supposedly. In that respect, I drew with the WBC champion which would have made me equal best in that respect. But the belts are really (about) who holds it – he makes it.
In the fight after in actual fact I face a Rocchigiani whom never lost his IBF belt I think it was, and I beat this man in his backyard, who then goes on to beat a Michael Nunn who at this time that me and Rocchigiani fight was the WBA holder. So there you go. And James Toney and I both defeated Mr Tony Thornton by 8-4 at a time Toney is rated the best fighter in boxing, pound for pound. So make of that what one will.
Joe Calzaghe to this day says you were the toughest fight of his career. Did you see him going a further 10 years unbeaten back then?
I saw him as extremely good, much better than I expected. I grossly underestimated him. I would've said no because defending a championship against hungry contenders four times a year is like a superhuman gauntlet. But for Joe that lack of activity level preserved him somewhat, but he was great – I mean super fast hands, really awkward style, a big and strong and fit competitor and he could bang when he had to. That was a huge task to overcome.