I should have known better, last Tyson Fury fight I watched was so boring and clownish I wondered if it was fixed. He calls himself the "Gypsy King" more like the "Court Jester."
Tonight, Fury faced off against an out of shape Italian journeyman named Francesco Pianeta and he took him the full 10 rounds.
The fight was so boring, typical of most of Fury's fights, all antics and less substance.
He looks like a Daddy Long Leg spider, and I wonder why does he get to wear his belt that high? If I were the referee I wouldn't allow that he already has the height at 6 foot 9, what more when his belt and trunks are pulled up to his nipples.
The fight was a sham, and unimpressive from start to finish. I keep trying to give Fury a chance to impress me and he just doesn't do it for me.
I prefer a noble gentleman like Anthony Joshua who actually knocks his opponents out and carries himself with class, over some court jester fighting no hopers while dancing in the ring like Pee-Wee Herman.
There is one positive thing to take out of this, Fury faces Deontay Wilder next, and I hope that Wilder knocks him out and really hurts him to make him realize this isn't a game.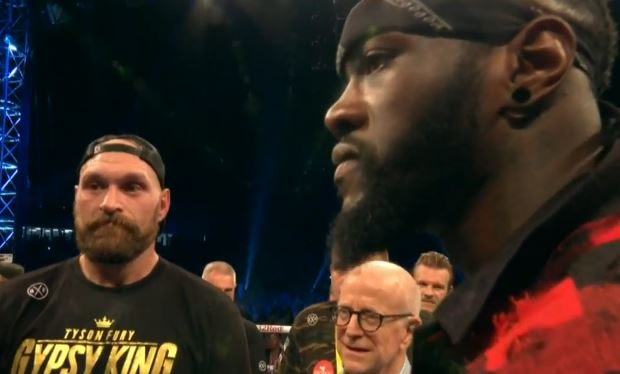 Fury is mostly known for trolling and talking nonsense. His biggest win was against an older Wladimir Klitschko and he pulled out of the rematch probably because he know Klitschko might knock him out the second time around. Instead he acted up and started doing cocaine and went crazy to avoid it.
I have one concern, I just hope Wilder doesn't become buddies with Fury. When they met in the ring it looked like they were just old buddies. Every time Wilder and Fury get into confrontations it looks like they are trying to hold back smiles.
Sometimes I feel Wilder might go easy on him, I don't like that stuff when fighters are friends before a fight, they will usually have a silent agreement to go easy to a boring decision.
I hope Wilder really makes Tyson taste that right hand power, please rid the boxing world of this attention craving mad man.