American YouTube superstar Jake Paul looked like a seasoned boxer on Saturday night at the Manchester Arena in England, when he made his boxing debut against fellow YouTuber Deji Olatunji (ComedyShortsGamer) the younger brother of KSI, stopping him in the 5th round of a 6 round bout.
Before the fight Paul made a bold prediction that he would knockout Deji in the first round, but that didn't come to fruition on the night of the bout.
The atmosphere was intense, Paul came to the ring in all white with young rappers by his side and a confident swagger.
Deji looked more serious and almost nervous, it could be the big fight jitters or seeing the size advantage Paul had over him.
The entire fight was Jake Paul controlling it with his long jab, he suffered a bloody nose early which hurt his breathing. He trained seriously for this fight even going to Big Bear, California training under the legendary multi-division champion Sugar Shane Mosley.
The only issue was the conditioning, boxing is a very cardio intensive sport and both boxers were gassing but showing heart as they refused to back down. Paul continued to pop the jab and landed heavy counter check hooks on the smaller Deji.
In the fifth round Paul was able to trap Deji in the corner and hurt him multiple times, the corner threw the towel in before Paul could do further damage. Once the towel was thrown the referee waved the fight off giving Paul the TKO victory.
Right after the fight, both guys hugged and gave respect.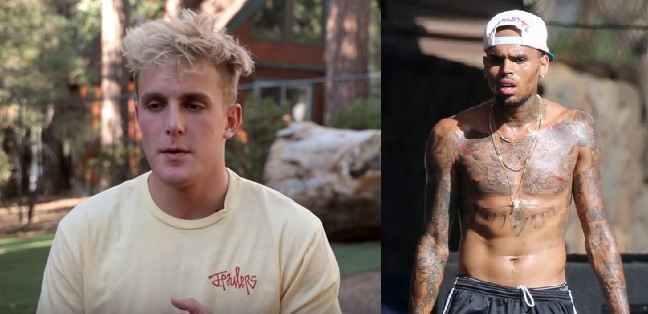 Jake Paul made one request after his fight and it was to challenge singer Chris Brown, he told Brown to pick on someone his own size instead of a smaller Soulja Boy. Brown is infamously known for beating up Rihanna to a bloody pulp in 2009 before the Grammy awards.
If Brown accepts the challenge to fight Paul in a 6 round boxing match it would surely do huge viewership since both have huge followings.
After tonight you would have to favor Jake Paul to win over Chris Brown.