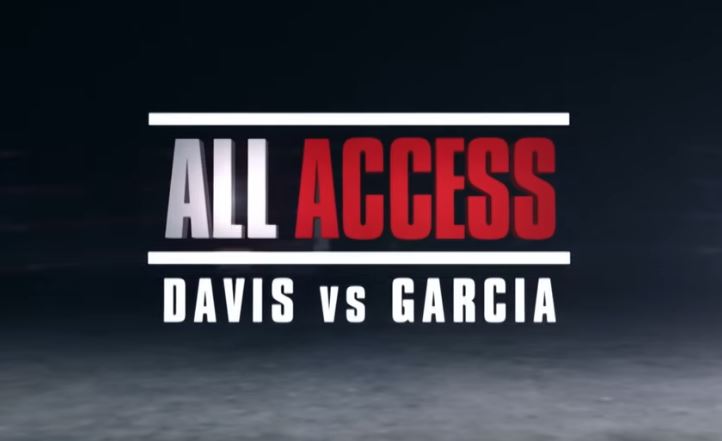 SHOWTIME All Access: Gervonta 'Tank' Davis vs. Ryan Garcia kicks off with episode 1 of the award winning series.
The cameras follower around the two undefeated superstar combatants as they go about their daily lives leading up to their April 22nd showdown on SHOWTIME Pay-Per-View.
Tank Davis is widely regarded as one of the top pound for pound boxers in the sport and has a massive fan following especially on the east coast Baltimore area.
Ryan Garcia also known as "KingRy" grew a massive local fan following when he first started fighting in the desert area casinos in California, and thanks to his social media presence he has become one of the most popular young boxers today.
This fight is a rare event in modern boxing when most fighters are avoiding facing each other for fear of losing their undefeated record, Davis and Garcia sought out each other and demand the superfight become reality.
Golden Boy Promotions CEO and hall of fame boxer Oscar De La Hoya promotes Garcia and said his fighter is going to show the world he is much more than a pretty boy social media star when he faces Tank and beats him.
Tank Davis and his trainer Calvin Ford are ready prepared and not overlooking Garcia but they are savoring the moment and ready to put on a show on the biggest stage possible.
Calvin Ford took Tank from a young boy who had a lot of energy and aggression and turned him into a top amateur and world champion boxer. Ford is a father figure to Davis and is proud of what the young man has become because he was able to help him stay off the crime ridden streets of Baltimore and become somebody in life.
Watch All Access as the fighters give insight on their thoughts leading up to the fight and give us a glimpse of their training camps and life as they prepare for the biggest showdown of their life.
Watch Gervonta Tank Davis vs. Ryan Garcia live on Saturday, April 22, 2023 on SHOWTIME Pay-Per-View.