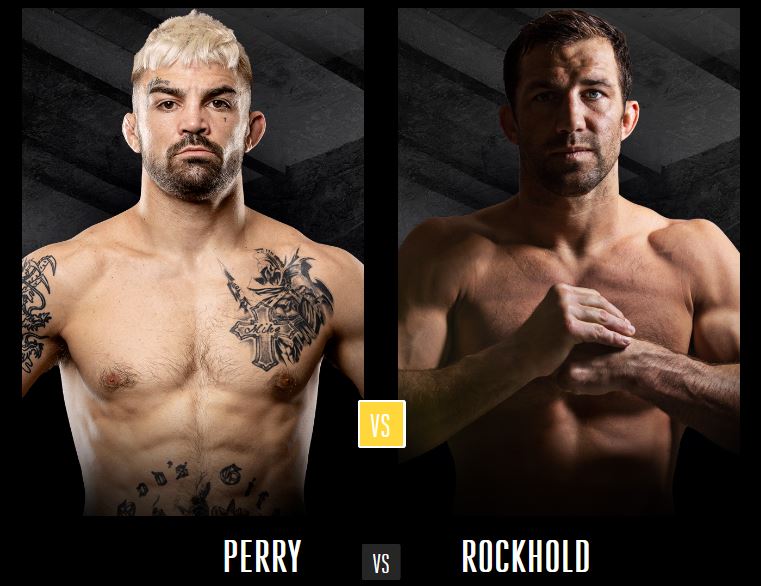 The Bare Knuckle Fighting Championship is set to host one of its most exciting events yet with BKFC 41: Colorado, headlined by a thrilling matchup between former UFC fighters Mike Perry and Luke Rockhold. The event will take place at the 1st Bank Center in Denver, Colorado on April 29, 2023.
Perry, who is known for his knockout power and aggressive fighting style, will be making his third appearance in the BKFC. With a professional MMA record of 14-8, Perry is no stranger to the fight game and will be looking to continue his undefeated streak in the bare knuckle realm.
On the other hand, Rockhold is an experienced fighter with a record of 16-5 in MMA is making his BKFC debut. The former UFC middleweight champion said the offer presented by the BKFC was too good to turn down and he is anxious to get into the ring against Perry. Rockhold will be looking to prove that he still has what it takes to compete at the highest level of combat sports.
This fight promises to be a thrilling and explosive matchup, with both fighters known for their striking skills. Perry the aggressive slugger and Rockhold the counter striker its a good contrast of styles. Fans can expect to see plenty of action from start to finish, as Perry and Rockhold are both known for their willingness to engage in brawls.
The BKFC has been gaining popularity in recent years, thanks in part to its unique format that makes the fights fast paced and action packed. With high-profile fighters like Perry and Rockhold on the card, BKFC 41 is sure to be a must-see event for combat sports fans.
In addition to the Perry vs. Rockhold fight, the BKFC 41: Colorado card will also feature several other exciting matchups, including a Women's Flyweight Championship Bout between current champion Christine Ferea and former champ Bec Rawlings, the BKFC debut of former UFC lightweight champion Eddie Alvarez taking on former UFC contender Chad Mendes, Former UFC heavyweight Ben Rothwell takes on Josh Copeland, and former boxing champion Mike Alvarado makes his BKFC debut against James Brown.
Muki is a long time boxing fan and enjoys Mixed Martial Arts. He has been writing boxing articles since he was a teen and his favorite fighters of the past are Muhammad Ali, Mike Tyson, Prince Naseem Hamed. Favorite MMA fighters are Khabib Nurmagomedov, Georges St-Pierre, Anderson Silva and Fedor Emelianenko.