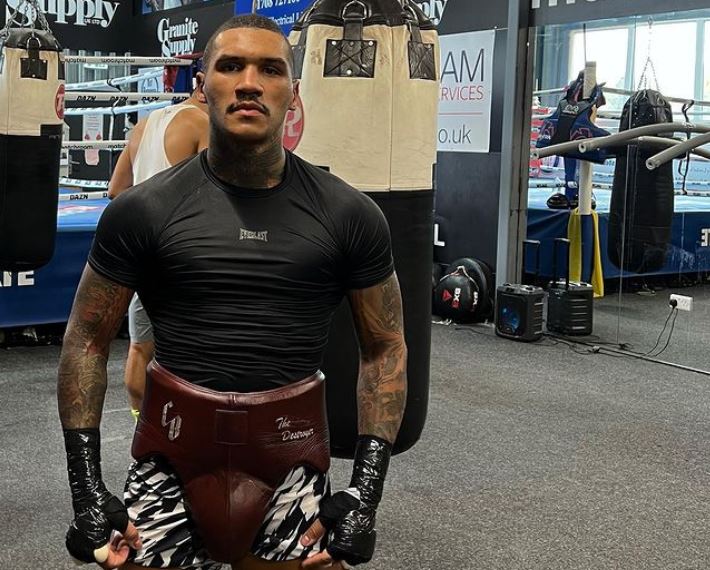 Conor Benn, a British professional boxer, was recently placed under provisional suspension by the UK Anti-Doping (UKAD) agency. The suspension came after a sample taken from Benn following his fight against Adrian Granados in October 2021 was found to contain Clomiphene a banned substance.
Benn, who has a record of 19 wins and 0 losses in his professional career, has since been in touch with UKAD to cooperate with their investigation. In a statement released by his team, Benn expressed his willingness to work with UKAD to understand how the banned substance ended up in his system.
Benn's father, Nigel Benn, who is also a former world champion boxer, spoke to the media about his son's suspension and stated that they are taking the matter very seriously. He also mentioned that they have hired an independent medical expert to investigate the source of the banned substance.
Benn's provisional suspension means that he is not currently allowed to compete in any boxing matches until the investigation is completed. However, the boxer and his team are hopeful that the matter will be resolved quickly and that he will be able to return to the ring soon.
This incident highlights the importance of anti-doping measures in professional sports and the serious consequences that can result from the use of banned substances. It also emphasizes the need for athletes to be aware of the substances they are putting into their bodies and to take responsibility for their actions.
Benn's willingness to cooperate with UKAD and his proactive approach to resolving the situation is commendable and demonstrates his commitment to clean and fair competition.
However, one might ask the question… Was Benn clean or like so many of our elite athletes, was he enhanced?