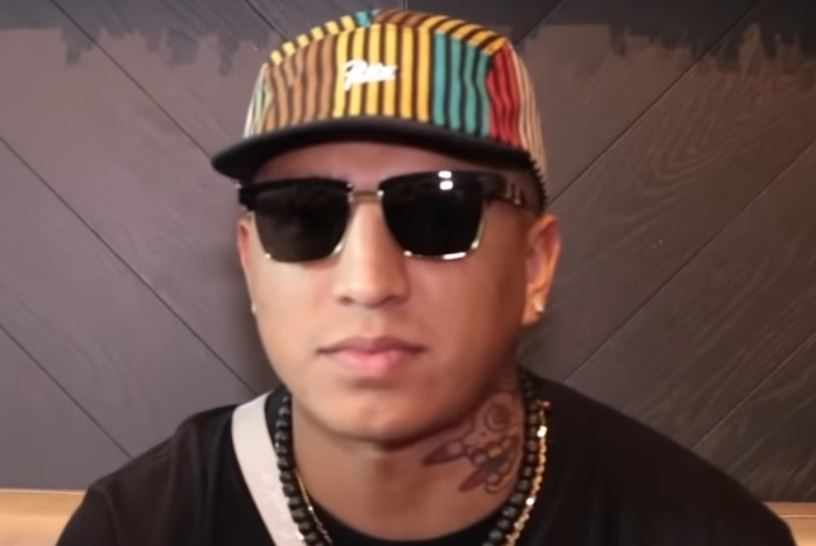 With the highly anticipated showdown between undefeated Gervonta 'Tank' Davis and 'King' Ryan Garcia just around the corner, its always interesting when someone who has shared the ring with one of the combatants gives their take on the upcoming bout and who they pick to win.
Mario Barrios is a man who is familiar with the skill set and power of Gervonta 'Tank' Davis, having shared the ring with the Baltimore native in 2021 and losing by TKO he gave his take on the upcoming fight and who he picks to win in an interview with iFL TV.
"I think it's a great fight, it's great for boxing," Barrios told iFL TV. "Shout out to both dudes for taking that fight. It's another really good test for both. I shared the ring with Tank for 11 rounds, I know what he is capable of, he is a very tricky fighter and there are a lot of reasons I'm leaning towards him. It's going to be a great fight regardless, I will be tuned in for that fight and I'm leaning with Tank in that fight.
Barrios who had never been down in his professional career until he fought Tank warns Garcia that Tank packs a punch but is also intelligent in the ring. Barrios faced hard hitting welterweight Keith Thurman and never tasted the canvas, so it is a testament to the power Tank Davis possesses.
"He (Tank) could crack, you know I've never touched the canvas in any of my fights until this day that is the only fight I have been dropped. He is very quick, he is a really intelligent fighter. More than him just being strong he is a really smart fighter, but yeah he can crack.
Like a lot of fans Barrios doesn't see the fight going the distance with both of them possessing knockout power and being young and undefeated and something to prove.
"I'm going to lean toward Tank coming up victorious. It's not a fight I see going the distance whether one of them hurts the other, but like I said I'm leaning with Tank," predicated Barrios.
Gervonta 'Tank' Davis vs. Ryan Garcia will fight on April 22, 2023 at the T-Mobile arena in Las Vegas, Nevada Live on SHOWTIME Pay-Per-View.