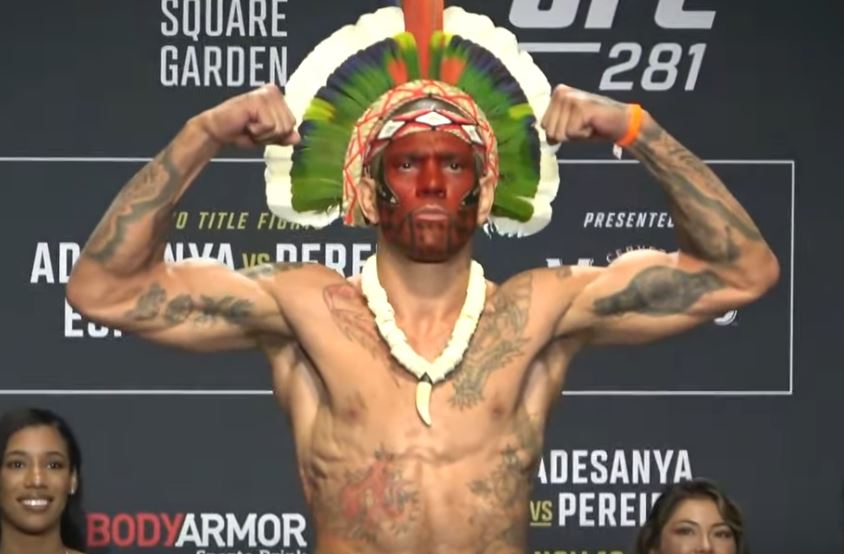 Alex Pereira, the two-division Glory Kickboxing champion and current UFC middleweight champion of the world, has recently suggested his interest in moving up to heavyweight.
This news generated conversations in the combat sports world, as Pereira has dominated the middleweight division and has become one of the most feared strikers in the sport.
Pereira, who hails from Brazil, has amassed an impressive record of 34-6, with 21 knockouts to his name.
He first burst onto the scene in 2015, when he won the middleweight tournament at Glory 20 Dubai. He then went on to win the Glory middleweight title in 2017, and successfully defended it four times.
In 2020, he moved up to light heavyweight and won the interim title, before relinquishing it to focus on defending his middleweight title.
Pereira's move up to heavyweight is a bold one, as he will be facing opponents who are significantly larger and heavier than him. However, he has stated that he is up for the challenge and is eager to prove himself against the best in the division.
One potential opponent for Pereira in the heavyweight division is Rico Verhoeven, the reigning Glory heavyweight champion. Verhoeven is widely regarded as one of the best heavyweight kickboxers in the world, and a fight between him and Pereira would be a highly anticipated matchup.
Pereira's move up to heavyweight also opens up new possibilities for him in other combat sports, such as boxing.
His striking prowess and knockout power would make him a formidable opponent for any heavyweight in the UFC or other MMA promotions.
Imagine Alex Pereira's decision to move up to heavyweight is definite. Then imagine Alex Pereira vs. Tyson Fury in a boxing ring.
Fans of combat sports will be eagerly anticipating his debut in the heavy weight division and the potential boxing matchups that could come with it.