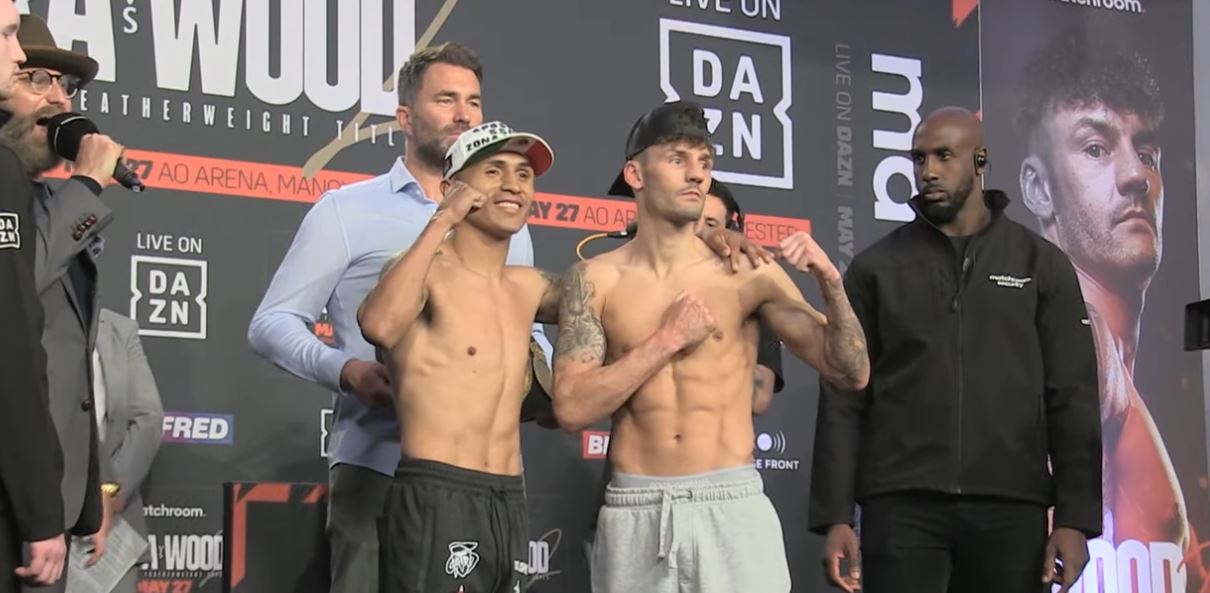 Mauricio Lara vs Leigh Wood 2 takes place at the AO arena in Manchester, England on DAZN, and a FREE live stream preliminary fight card Before The Bell will show on DAZN's YouTube Page.
Mauricio Lara vs. Leigh Wood 2 is a championship rematch that promises to deliver an exhilarating display of heart, skill, and determination. Both fighters have a lot on the line, with personal pride and redemption at stake. The boxing world will be watching as these warriors lock horns once again, ready to witness an epic battle that could potentially define their careers.
In there first meeting Wood was the favorite to defend his WBA featherweight title but Lara traveled to the UK to upset the champion and he did it by stoppage in the 7th round. At Friday's weigh-in Lara failed to make the 126 pounds limit and had to relinquish his title so now only Wood can fight for the belt, if Lara wins he goes home empty handed as he failed to make the contractual weight limit.
The Preliminary Before The Bell fight card features undefeated prospects including Campbell Hatton who continues his undefeated journey in the boxing ranks and hoping to become a world champion just like his legendary father Ricky "The Hitman" Hatton.
DAZN Card
Featherweight Championship – Mauricio Lara vs. Leigh Wood (vacant WBA Title)
Super Lightweight – Jack Catterall vs. Darragh Foley, 10 rounds, super lightweight
Welterweight – Danny Ball vs. Jamie Robinson, 10 rounds, welterweight – vacant English welterweight title
Women's Super Welterweight Championship – Terri Harper vs. Ivana Habazin (WBA Title)
Super Featherweight – Aqib Fiaz vs. Costin Ion
Before The Bell Prelims
Middleweight – Aaron Bowen vs. Aljaz Venko
Super Lightweight – Campbell Hatton vs. Michal Bulik
Super Welterweight – William Crolla vs. Joe Hardy
Watch Before The Bell: Mauricio Lara vs. Leigh Wood II Prelim Live Stream on YouTube at 12:00 PM ET / 9:00 AM PT on Saturday, May 27, 2023.