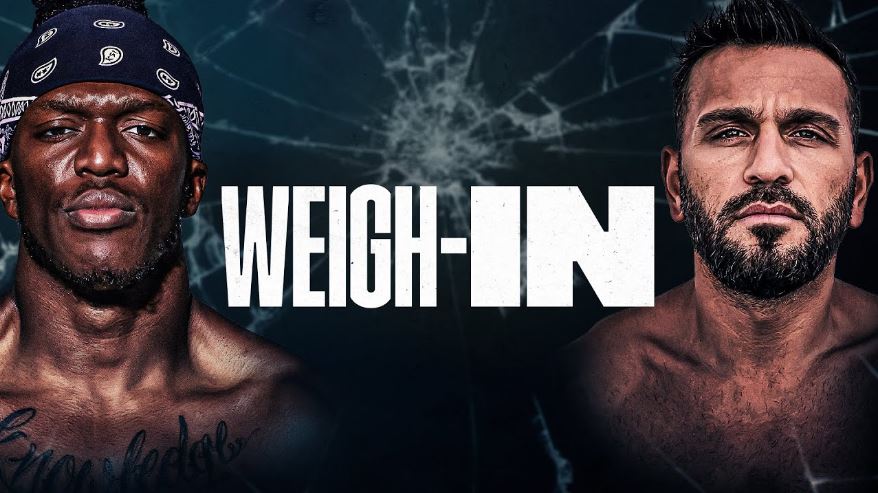 YouTube sensation KSI and millionaire entrepreneur Joe Fournier will headline the Misfits & DAZN X Series 007 on Saturday night, but first the combatants must make the official contractual weights on Friday's weigh in.
KSI, whose real name is Olajide Olatunji, had previously fought twice in amateur boxing bouts, with his most high-profile match being against fellow YouTube personality Logan Paul. Joe Fournier, on the other hand, has a professional boxing record of 9 and 0 with 0 KOs, he's also been training for several years and has an experience advantage over KSI.
Fournier believes he will end the KSI hype and become the face of the social media boxing niche. KSI who is one of the founders of Misfits on DAZN X Series is the favorite heading into the fight and thinks Fournier is all talk and he will be in for a shock
The co-main event will feature the younger brother of KSI, Deji taking on Swarmz in a light heavyweight tussle and the very Popular Filipino crossover boxing sensation Salt Papi will take on MMA fighter and popular attraction on social media boxing cards, Anthony Taylor.
Another fight that has gained interest online is Little Bellsy vs. Lil Kymchii a battle between two female influencers who don't like each other and promise to hurt each other once they step into the ring.
MF & DAZN: X Series 007 fight card
Cruiserweight – KSI vs. Joe Fournier
Light Heavyweight – Deji Olatunji vs. Swarmz
Cruiserweight – Salt Papi vs. Anthony Taylor
Cruiserweight – ViruZz vs. DK Money
Women's Super Bantamweight – Tennessee Thresh vs. Paigey Cakey
Women's Super Bantamweight – Little Bellsy vs. Lil Kymchii
Preliminary Card
Heavyweight – WingsOfRedemption vs. Boogie2988
Super Lightweight – Corn vs. Unbaer
Heavyweight – Luis Nestor vs. Archie King
Light heavyweight – Zuckles vs. Mystery Opponent
Watch the MF & DAZN: X Series 007: KSI vs. Joe Fournier fight weigh in live stream results on YouTube starting at 1:00 PM ET / 10:00 AM PT on Friday, May 12, 2023.