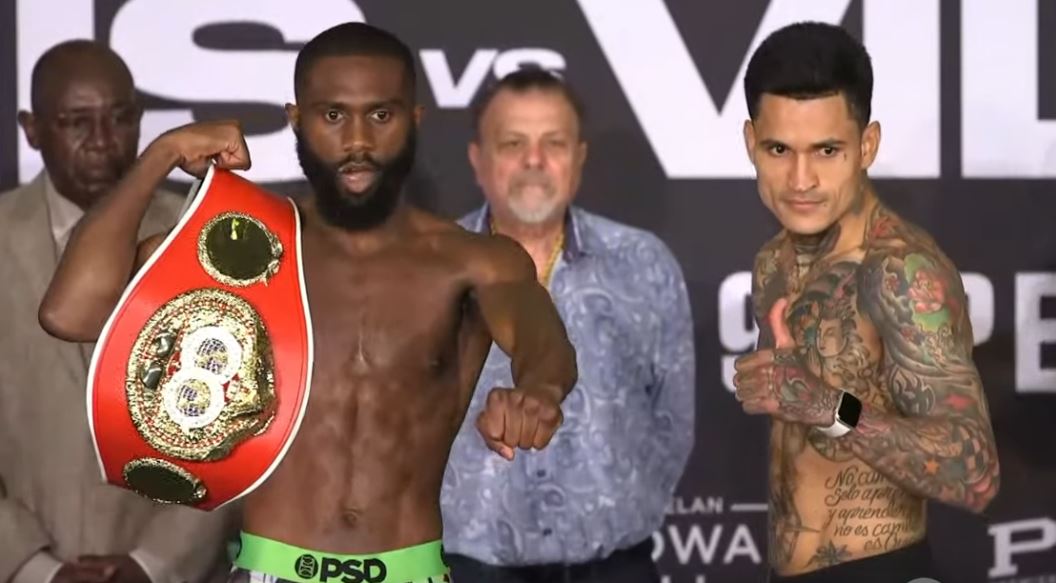 Undefeated rising star Jaron "Boots" Ennis will take on hard-hitting Colombian Roiman Villa in the main event of the SHOWTIME boxing card on Saturday night live from Boardwalk Hall in Atlantic City, New Jersey.
Before the main card, fight fans will be able to watch a FREE live stream preliminary fight card featuring undefeated prospects as well as a countdown show on YouTube.
Ennis (30-0, 27 KOs) is one of the hottest names in boxing and he is on the verge of title contention. What makes the Philadelphia based fighter so popular with the boxing fans is his explosive and technical fighting style, he breaks down foes and makes them crumble.
In his last outing, Ennis was lackluster against Karen Chukhadzhian who managed to survive the entire 12-rounds by avoiding a fight and being defensive.
Tonight Ennis will have a willing dance partner who will come to fight and it has the makings of an all out action packed fight.
Villa (26-1, 24 KOs) landed his big fight opportunity against Ennis by beating Rashidi Ellis in an upset. Villa was considered a hand picked opponent for Ellis but he reversed the narrative when he won the decision and putting the cherry on top by dropping Ellis twice before the fight was over.
On Saturday night Villa wants to add another upset victory to his resume by beating Jaron Ennis
Main Card
Welterweight – Jaron Ennis vs. Roiman Villa
Middleweight – Yoelvis Gomez vs. Marquis Taylor
Lightweight – Edwin De Los Santos vs. Joseph Adorno
Preliminary Undercard
Middleweight – Euri Cedeno vs. William Townsel
Heavyweight – Steven Torres vs. James Evans
Super Welterweight – Dwyke Flemmings Jr vs. Henry Rivera
Welterweight – Ismail Muhammad vs. Parker Gregory Bruno
Watch the Jaron "Boots" Ennis vs Roiman Villa FREE Live Stream Prelims and Countdown Show on Saturday, July 8, 2023 at 7:30 pm ET / 4:30 pm PT on Showtime Sports YouTube Channel.
Jaron 'Boots' Ennis vs. Roiman Villa Live Stream Prelims Show

Video upload by SHOWTIME Sports