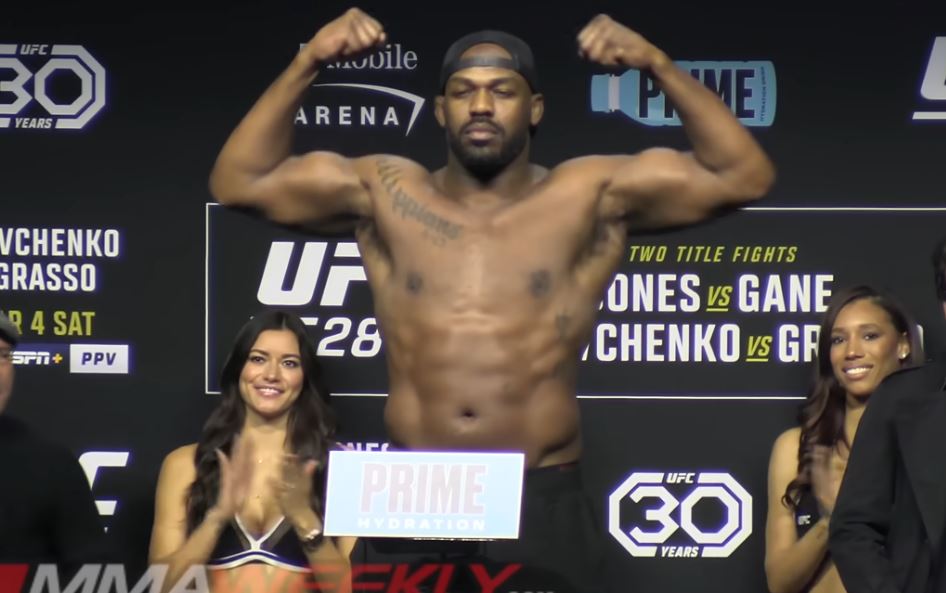 UFC heavyweight champion Jon Jones suffered a torn pectoral in training and is now out of his November 11 title defense against Stripe Miocic at UFC 295. Jones will require surgery and will be out of action for at least eight months. This is a big blow as it implies that he will not be able to fight until next year.
Jones has not released a statement on the matter yet, and this is the eighth time in his career that he is facing a cancellation, and the second fight was canceled because of Jones' injury. UFC President Dana White revealed that Jones picked up the injury during a training session.
Not the First Time Jones' Fight is Cancelled!
Jones had ended a three-year sabbatical from UFC in March before moving up to the highest weight class to triumph over Ciryl Gane and grab the vacant championship in the UFC 285 main event. After the fight, Jones claimed that he wanted to face Miocic, the second-ranked contender.
This was to be a mouthwatering fight that UFC fans globally were waiting for. Additionally, UFC betting fans had already made their picks on who would carry the day. If you love wagering on UFC events, visit this website to find the best gambling platforms. In the meantime, you'll have to adjust your wagering for UFC 295.
Jones Was on a Good Run
Jones had already staked his claim as the best light heavyweight by winning an unimaginable 14 title fights. Furthermore, he is on a UFC-best 18-match unbeaten run, boasting a 26-1 record, including one no-contest. However, he was suspended for one year in 2016 after failing a drug test, and his 2017 victory over Daniel Cormier was turned into a no-contest after another drug test came up positive.
In 2019, the US Anti-Doping Agency revised the criteria for what qualifies as a positive test. Jones revealed that he would have passed the drug test under the revised standards.
Miocic Misses a High-Profile Fight
On the other hand, Miocic is a former two-time heavyweight champion. The last time he fought was during UFC 280 in March 2021, when he lost the belt to Francis Ngannou. Jones' injury is also a blow to Moicic as he will not compete on the card after losing this top-rated fight.
UFC Books Another Fight
The fight between former middleweight title holder Alex Pereira and former champion Jiří Procházka will replace the vacant heavyweight title bout -this fight will headline the card at Madison Square Garden. Additionally, the UFC added another fight as the co-main event: the interim heavyweight fight between Tom Aspinall and Sergei Pavlovich.
But Jones' and Miocic'c fans will be glad to hear that all hope is not lost. According to sources, there is hope that the bout between the two great fighters can be rebooked for a big card in 2024!