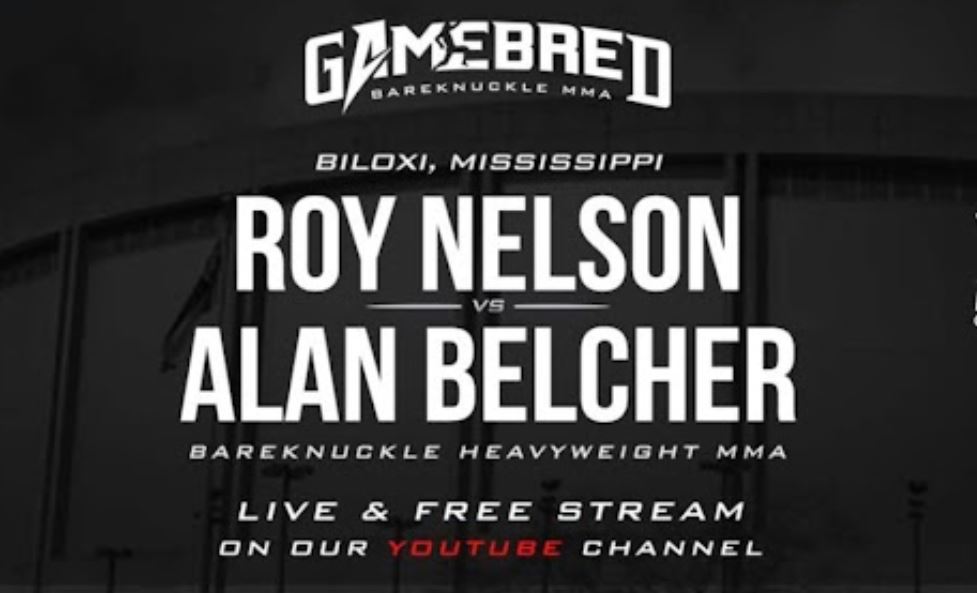 Jorge Masvidal's Gamebred Bareknuckle MMA returns with event number 6 featuring a heavyweight showdown between two former UFC Ultimate Fighter competitors Roy "Big Country" Nelson and Alan Belcher on Friday, November 10th at the Mississippi Coast Coliseum in Biloxi, Mississippi.
Bareknuckle is the newest genre of combative sports and it is quickly rising with fans due to the faster paced action and knockout possibility compared to the gloved forms of combat.
Jorge Masvidal the BMF champion in the UFC has now taken his new journey as promoter seriously and enjoys putting on different events from MMA to boxing.
The Bareknuckle mixed martial arts events are the closet form to a real fight, you remove the gloves so it makes the grappling easier and also forces the fighters to be more precise with their punches so they do not break their hands.
Roy Nelson is one of the most exciting fighters in the world of MMA, and he fought in the top organizations in the world and is known for his knockout power, his chin and his good cardio.
Alan Belcher is a former UFC middleweight contender who is now campaigning as a heavyweight since leaving the organization. He has fought in boxing and Bareknuckle fighting and returns to mixed martial arts.
The fight card will be live streamed for FREE online on the official Gambred Bareknuckle MMA YouTube Channel on Friday.
Fight Card
Roy Nelson vs. Alan Belcher
Randy Costa vs. Jason Knight
Alex Nicholson vs. Prince McLean
Curtis Millender vs. Joel Bauman
Dennis LaBruzza vs. Javanis J Ross
Chase Sherman vs. Carl Seumanutafa
Chris Sarro vs. Hector Lombard
Joe Penafiel vs. Brandon Davis
Ago Huskic vs. Joshua Weems
Francisco Trinaldo vs. Sasha Palatnikov
James Freeman vs. Tyler Hill
Michael Sanford vs. Christopher Wingate
How to watch the fight live online, the date and time the event starts
Gamebred Bareknuckle MMA 6: Roy Nelson vs Alan Belcher takes place on Friday, November 10, 2023 at 8 pm ET / 5 pm PT and will live stream for free on YouTube @GamebredBareknuckleMMA.